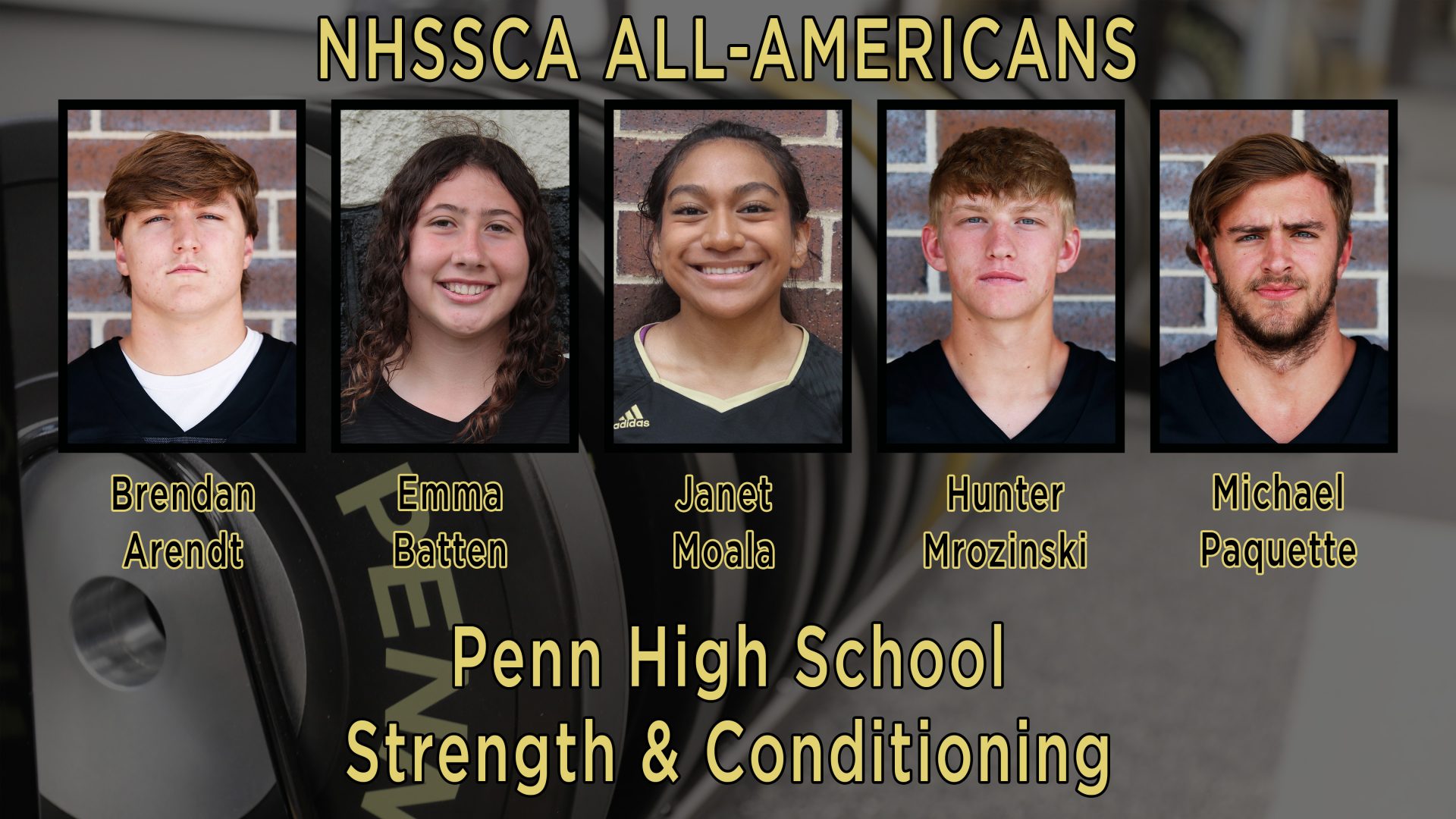 By JAKE BALIS
Pennant Reporter
It's been an impressive calendar year for the strength and conditioning program at Penn High School.  It began with the installation of a brand new weight room competing with some of the top of the line schools in the nation.  Then, the NHSSCA (National High School Strength Coaches Association) recognized Penn and its strength staff as a high level strength program by granting it the Program of Excellence award.  Now, Penn will add another bragging right to its supreme resume. 
The NHSSCA has recognized five seniors from Penn as the 2022 NHSSCA All-Amercans. 
This prestigious honor has been awarded to Brendan Arendt, Janet Moala, Emma Batten, Brendan Arendt, Hunter Mrozinski and Mike Paquette.  To be selected, you must show high level achievement in the weight room and the classroom, as well as to show your role as a reputable leader.  
This is an amazing achievement for these five athletes, and an incredible achievement for the Penn Kingsmen.