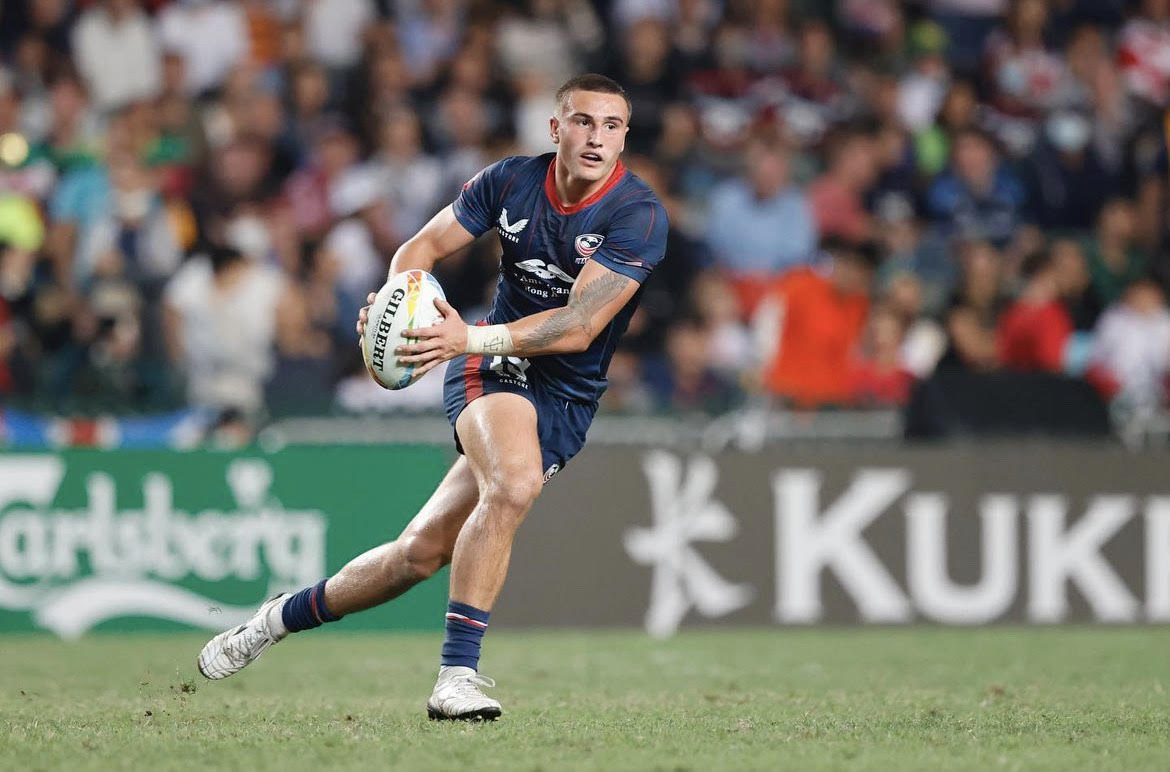 Former Penn High School Rugby star Noah Brown was recently selected by the Chicago Hounds, a professional Major League Rugby Team, during the First Round of this year's draft. Brown was the fourth overall selection. After graduating from Penn, Brown played Rugby for Indiana University, USA's under 23 international 7s team, the Chicago Lions and the PR7's Loonies.
 "I owe a lot of my success to Penn Rugby, because it's where my passion for the game began," said Brown, who graduated from Penn in 2019 and from Indiana University in 2023. "The coaches not only taught me the basics but also important life lessons about hard work and responsibility. These values helped me excel in the sport I love and gave me the chance to represent my country while playing in places like Hong Kong, Fiji, and New Zealand." 
The MLR is a huge milestone for Brown, as it would be for anyone. The MLR is American Rugby's version of the MLB, NFL, or NBA, the best of the best reach this point in their career.
After representing his country on the international level, Brown has been able to bring his talents to the MLR where he will be able to represent himself and the Kingsmen as an alumni.
"Getting drafted into the MLR holds immense personal significance, particularly because I've been selected by Chicago, a place that feels like a second home to me," Brown said. "Setting ambitious goals has always been a driving force, and being chosen in the first round is a milestone I can proudly mark off my list. As the sport of Rugby continues to flourish in the United States, I consider it a great honor to play a role in nurturing its growth and, hopefully, inspiring new fans to share the same passion I have for the game." 
Brown continues to make his impact on the sport of rugby, not only growing it through inspiration on an international level, but coming back to where his passion of the game began, by helping Coach Penn Rugby 7's team along with the former assistant coach, now head coach for Penn, Carl Case.
"(Noah) left a mark of hard work and grit," Case said of Brown's legacy. "Noah was always one to work hard both on and off the field. He is an embodiment of the Penn Rugby culture."