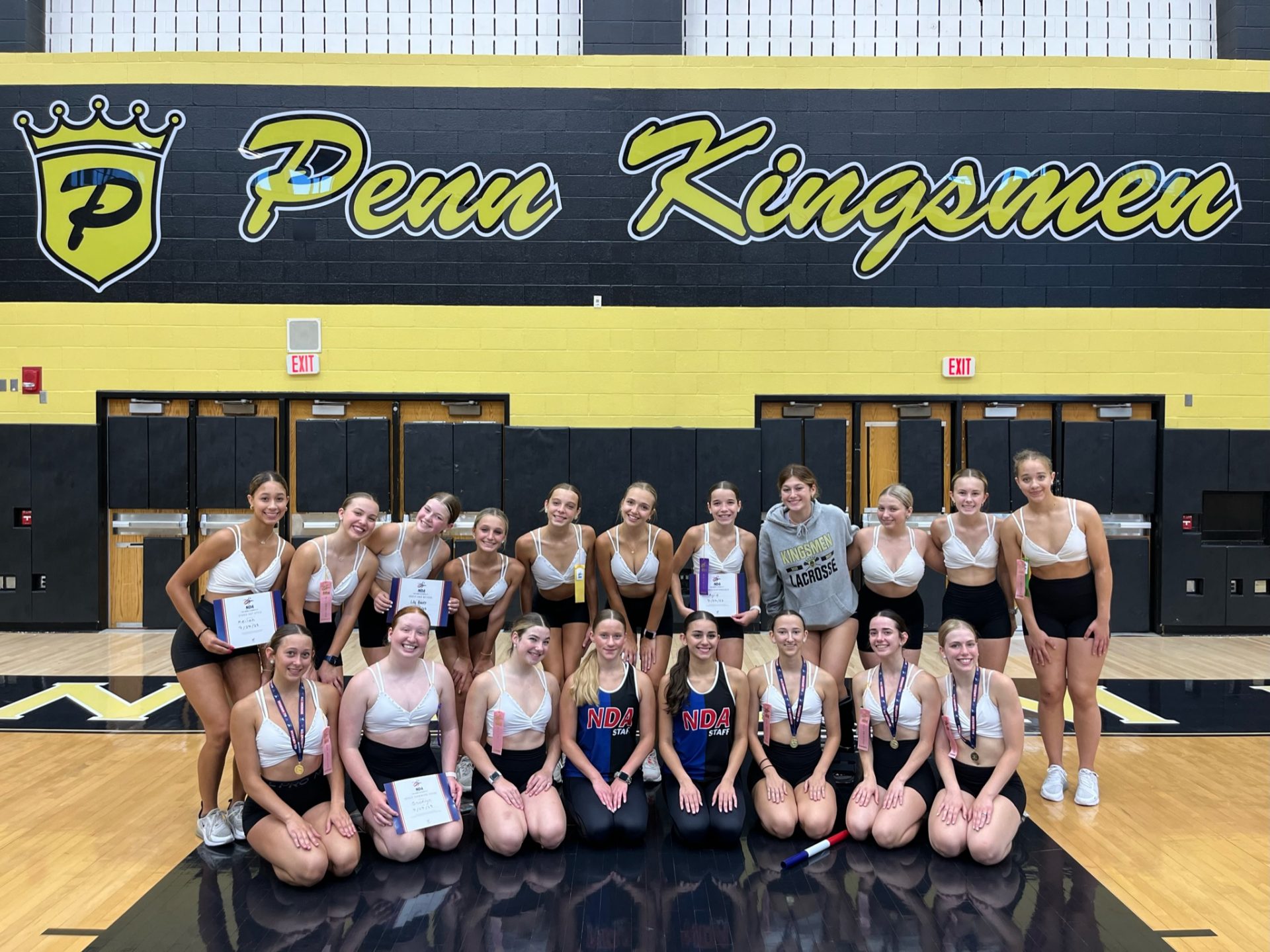 In July 2023, the Penn Competition Dance Team qualified for NDA Nationals this upcoming March in Orlando, Florida. The team has worked extremely hard since May to prepare for not only the 2023-2024 season but also to be prepared to qualify for Nationals. 
Click here to donate to help send the Penn Competition Dance Team to Nationals.
Since May, PDT has been doing morning workouts three mornings a week and starting in June they did two-a-days for a total of four weeks over the summer. The last week of July, the dance team had their annual "Boot Camp." This is four, twelve-hour days to learn choreography and for the NDA Elite Home Camp. At the end of this draining week, the team had several "All-American" dancers and Nominees, many spirit awards and performed for the NDA Reps to earn their bid to Nationals. 
This is one of the most talented Penn Dance Teams to date.
Head Coach, Cindi Minegar feels confident in this team and their talent for this season.
"I am very excited to work with this year's team as we have very talented, skilled, and studio-trained young ladies on the competition dance team," Minegar said. "Their choreography is much more difficult than in past years, but they have the talent to pull it off.  I am nervous and excited at the same time to be able to take this team to the National Championships in Orlando on March 8, 9, and 10th.  I am very hopeful for a terrific season!"
So far this season, PDT has worked extremely hard to raise money so they are able to financially support each of their seventeen dancers to fly, feed, room, and dress each individual. If you can and are able, please consider supporting PDT in making their dreams come true and donate to FanAngel or submit a corporate donation. Thank you to all who have donated so far and those who are considering. 
The team is continuing to work hard to prepare for NDA Nationals and the upcoming IHSDTA season.