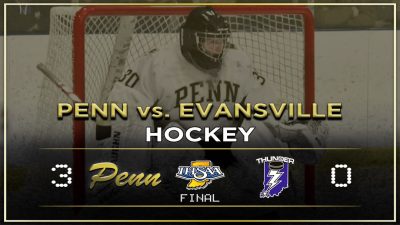 Penn Varsity Hockey beat Evansville 3-0 on Sunday, Nov. 8, to secure a solid 4-0 weekend. 
Trey Thompson turned a wicked tip from Avery Rivard int0 a back-door goal on the power play to put the Kingsmen up 1-0.
Riley Planey sniped the goalie to make the score 2-0.
Planey stole a direct pass to lay one in gently on the empty net. 
Avery Brown put in an outstanding effort in net for the shutout.