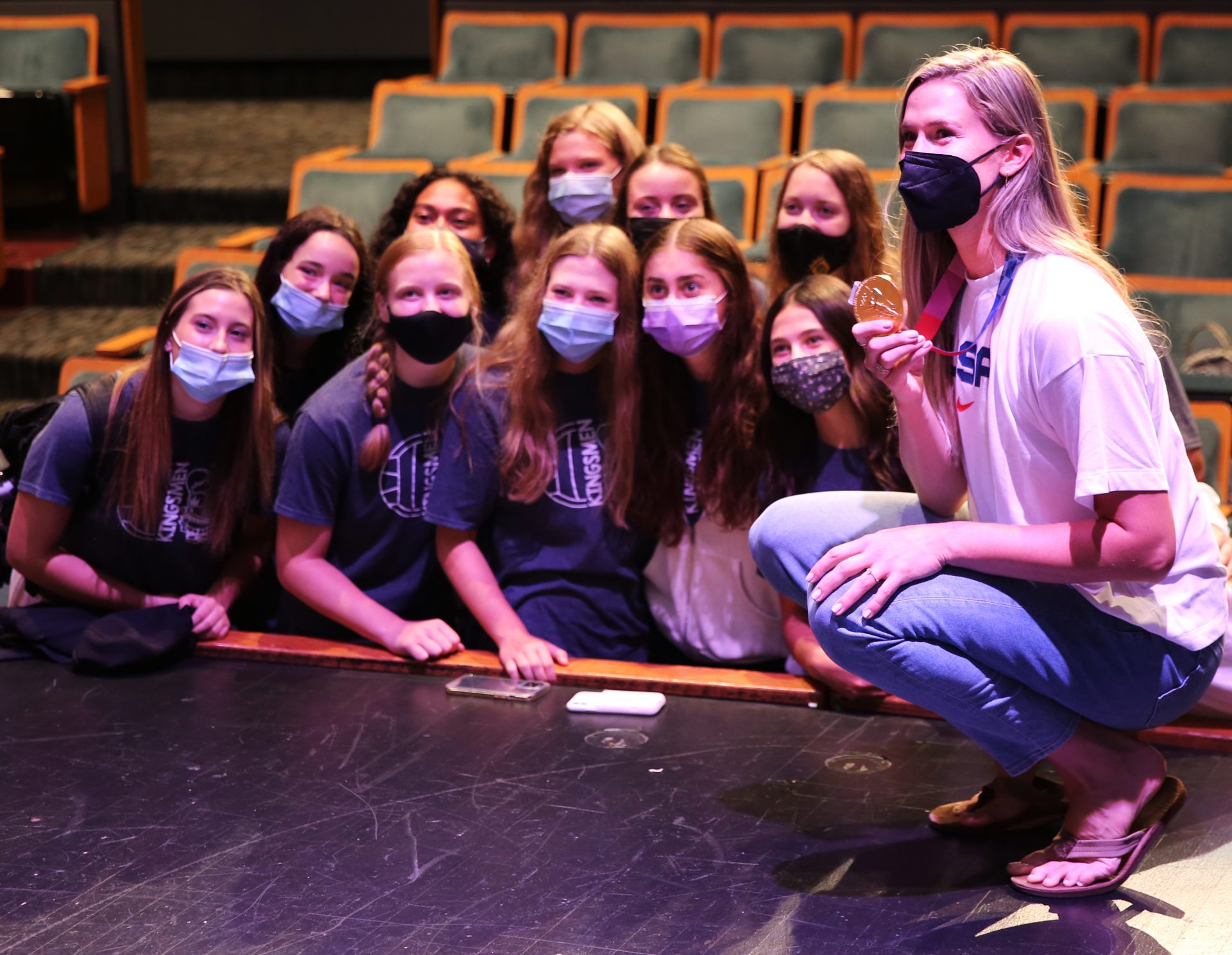 Olympic Gold Medalist Annie Drews, who led Penn High School's Volleyball Team to state championships in 2010 and 2011, visited Penn on Friday, Aug. 27, to meet with several student-athlete groups. Drews helped lead Team USA to its first Olympic Gold Medal in Volleyball.
Videos of the meetings and a Photo Gallery of the visit posted below.
Drews met with the current Kingsmen Volleyball Team to share her experiences about the Tokyo Olympics and reflect on how her Penn experiences helped build a foundation for her success.
Meeting with the Penn Student-Athlete Leadership Council, Drews talked about Servant Leadership, teamwork, being there for your team and teammates, selfless commitment to your team, and the value of leadership to a team's success.
Drews spoke to a select group of female student-athletes to discuss the empowerment of female athletes, finding your voice, the value of sisterhood, and important takeaways from athletics.
Students were given opportunities for a question-and-answer session at each meeting.
On-hand for Annie's visit with students was her former Penn Volleyball Coach from the State Championship 2010 season, Lisa Pawlik. Drews helped the Kingsmen win two Class 4-A state championships (2010 and 2011). Drews earned All-American honors at Purdue before making Team USA in 2017. She is Indiana's first Olympic volleyball player! Drews lives and trains in Southern California and plays Pro Volleyball in Japan. Read Annie's full athletic bio on the USA Volleyball website.
Video of Session 1:
Video of Session 2:
Video of Session 3: