Girls Tennis: Penn opens NIC action with 5-0 win vs. Mishawaka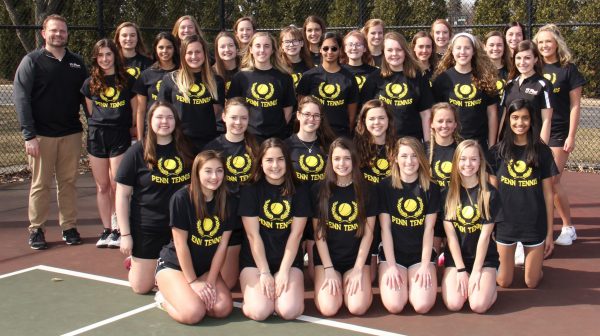 The Penn Girls Tennis opened Northern Indiana Conference regular-season action with a 5-0 victory against Mishawaka on Thursday, April 11, 2019.
Jamie Hurst came out firing and went on to win 6-0, 6-0 at No. 1 Singles.
At No. 2 Singles, Mandy Baker dominated for a 6-0, 6-0 victory.
Sophie Davidson scored a 6-0, 6-1 victory at No. 3 Singles.
Ali Kumfer and Luara Gerber posted a 6-0, 6-0 victory at No. 1 Doubles.
Marley Kryder and Aiden Moore teammed up for a 6-0, 6-0 victory at No. 2 Doubles.