Girls lacrosse: Penn overpowers Evansville Bosse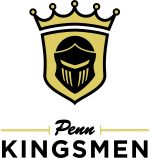 Penn beat Evansville Bosse, 13-4, on Saturday, March 3, 2018.
Chloe Foley and Carstyn Barna scored three goals each to highlight the Kingsmen attack.
Aislynn Alkire and Maddie Ash scored two goals each.
Lindsey Byers, Maddy Fox and Abbey Hamilton each contributed one goal.
Veronica Kirgios made six saves.