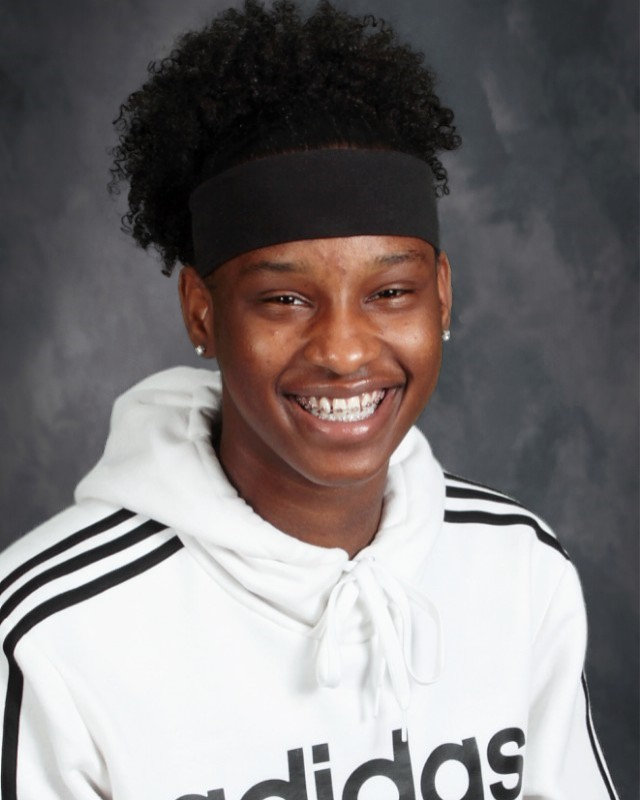 By PAYTON ADKINS
Jada Patton, a 5-11 senior power forward and a three-year varsity player for the Penn Girls Basketball Team, will be taking her skills to the University of Indianapolis. 
Patton was a key player for a Kingsmen team that was ranked No. 1 in the state for several weeks last season. She helped the Kingsmen earn Northern Indiana Conference and Sectional Championships last season. Penn finished the 2020-2021 campaign with a 21-4 record.
¨I chose the University of Indianapolis because I fell in love with the coaching staff, they're amazing people and I know they can help me succeed at that next level," Patton said. 
Patton said that Penn has prepared her for collegiate athletics.
¨Penn Girls Basketball has helped in the way of how this program we don't settle for average," Patton said. "We compete everyday and challenge each other.
¨Coach Kristi Ulrich has helped prepare me for the next level by showing me everything is earned and not given, not only on the court but off the court in life as well.¨ 
Penn head coach Kristi Ulrich said that Patton has the skills to thrive in college basketball.
¨Jada is a match-up nightmare for opponents because of her level of versatility to her game,¨ Ulrich said. ¨She is physical and can dominate on the inside. Jada also has the ability to handle the ball and attack the rim with her most unique quality being her ability to see the next play before it even happens. She has a solid feel for the game and an excellent court vision.¨
Coach Kristi Ulrich believes University of Indianapolis is getting an absolute beast that has the potential to have a stellar four-year career.