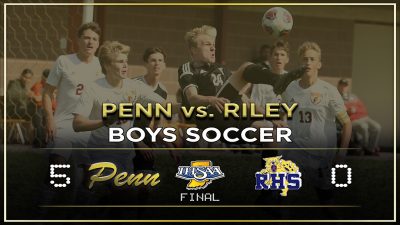 Mishawaka, IND. – The No. 20 Penn Kingsmen (7-2-3) took on the South Bend Riley Wildcats (7-11) in a Northern Indiana Conference clash. The Kingsmen came out strong scoring their first goal in the first nine minutes. The Kingsmen fought out a 5-0 victory versus the Wildcats.
KEY MOMENTS:
Senior Micheal Fair blasted in a brilliant shot in the 9th minute from 30 yards out.
Junior twin brothers Alex Dejesus and Tiago Dejesus both put 2 goals in the back of the net putting the Kingsmen up 5-0.
Senior keeper Jake Shockey continues his career clean sheet streak to 19 halves.