NIC honors 26 Penn Student-Athletes with All-Academic honors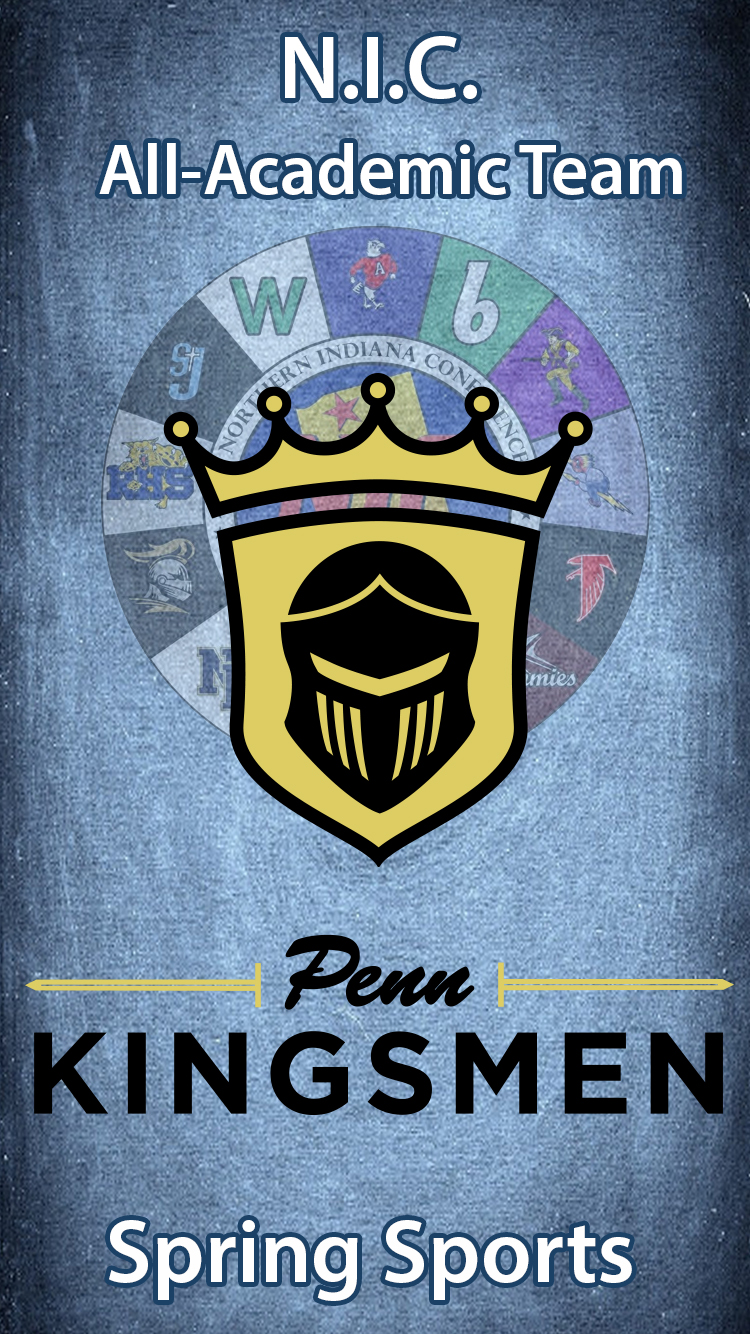 Penn High School Student-Athletes consistently perform on the field and in the classroom. That dedication is reflected in the 26 Penn Student-Athletes who have been named to the 2017 Northern Indiana Conference All-Academic team for spring sports.
"Penn High School takes great pride in the accomplishments of our Student-Athletes in the classroom and in competition," Penn High School Athletic Director Aaron Leniski said. "Each of these dedicated individuals have spent countless hours to achieve at the highest level.  This recognition highlights their hard work and commitment to excellence."
Selection to the NIC All-Academic team requires a 3.50 grade-point average (on a scale of 4.0), that the Student-Athlete be a senior, and that the Student-Athlete be a varsity letter-winner.
| | |
| --- | --- |
| Parker Adkins | Boys' Track |
| Nathanael Boone | Boys' Track |
| Tayla Brown | Girls' Tennis |
| Emma Daggy | Girls' Track |
| Megan Darr | Girls' Track |
| Lorena Daugherty | Girls' Track |
| Tyler Davis | Boys' Track |
| Lucien Fischer | Boys' Track |
| Andrew Fulmer | Boys' Track |
| Anna Hansen | Girls' Tennis |
| Paul Holaway | Baseball |
| Emma Jankowski | Girls' Track |
| Nikolos Kavadas | Baseball |
| Matther Kominkiewicz | Baseball |
| Lillian Ledbetter | Softball |
| Matthew McCown | Boys' Track |
| Bailey Mott | Boys' Track |
| Elli Mott | Girls' Track |
| Madelynn Newman | Softball |
| John Ohlson | Boys' Track |
| Katie Quinlan | Softball |
| Nicholas Scheel | Boys' Track |
| Hannah Selis | Girls' Track |
| Riley Smith | Boys' Track |
| Trevor Waite | Baseball |
| Danielle Watson | Softball |