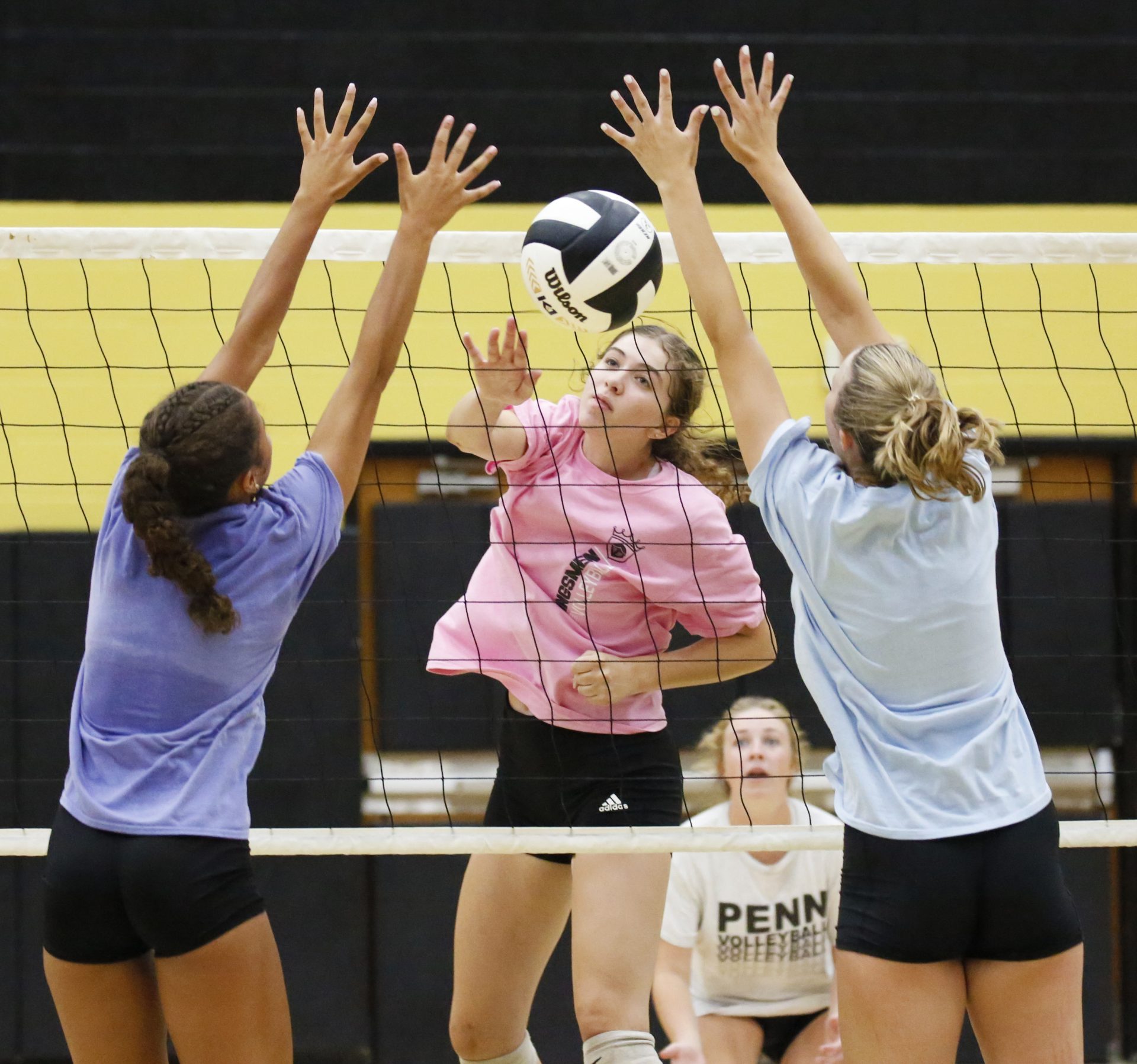 Macy Hatkevich and Shannon Rudge led the Penn Kingsmen Volleyball Team to a victory against the Munster Mustangs.
Hatkevich finished with seven kills, two blocks, 19 assists, and 10 digs.
Rudge made nine kills, two blocks, and three digs.
Both Abby Hughes and Shelby Riley finished with 5 kills.
Georgia Pogue contributed four assists.
Cadence McGlothen also played a key role with four assists and 15 digs.