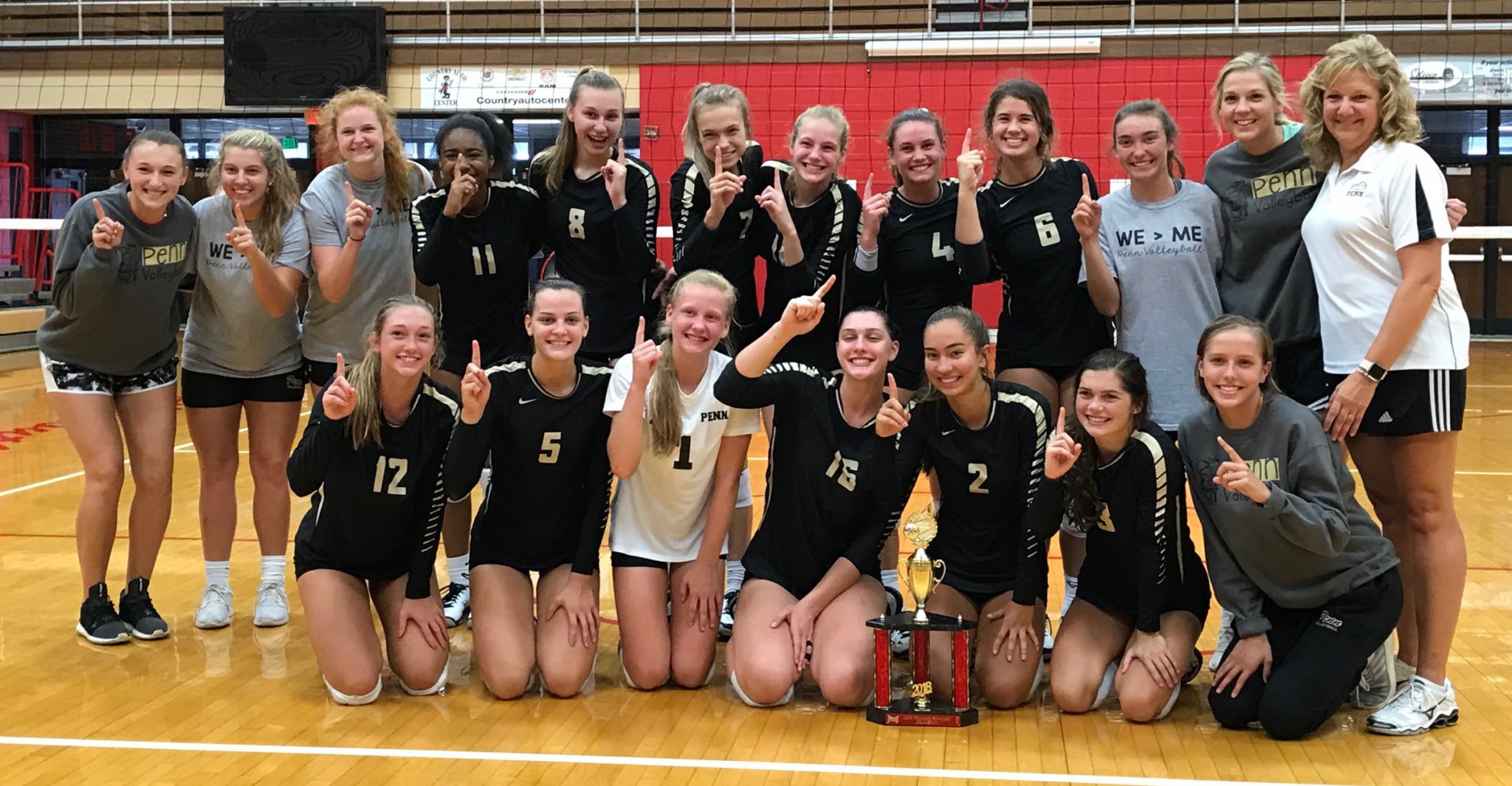 Penn High School's Volleyball team scored a signature victory on Saturday, Aug. 25, 2018, when the Kingsmen stunned 22-time state champion Muncie Burris to win the Plymouth Invitational Championship.
Coach Lisa Pawlik's Kingsmen rallied from a first-set defeat to win 16-25, 27-25, 18-16.
Penn Pool Play results:
Penn beat Southwood 25-14, 25-12
Penn beat Lake Central 22-25, 25-17, 15-13.
Penn stats: 
Emma Hickey 44 digs
Sophia Cruz 18 digs
Kylee Hixenbaugh 18 digs, 6 aces
Addy Kois 62 assists
Ally Hickey 32 kills, 23 digs
Alyssa Torres 23 kills, 8 blocks
Maria Schwindaman 21 kills, 12 digs
Molly Pooler 14 kills, 7 blocks
Bella Phillips 22 kills
Amari Torain 7 kills