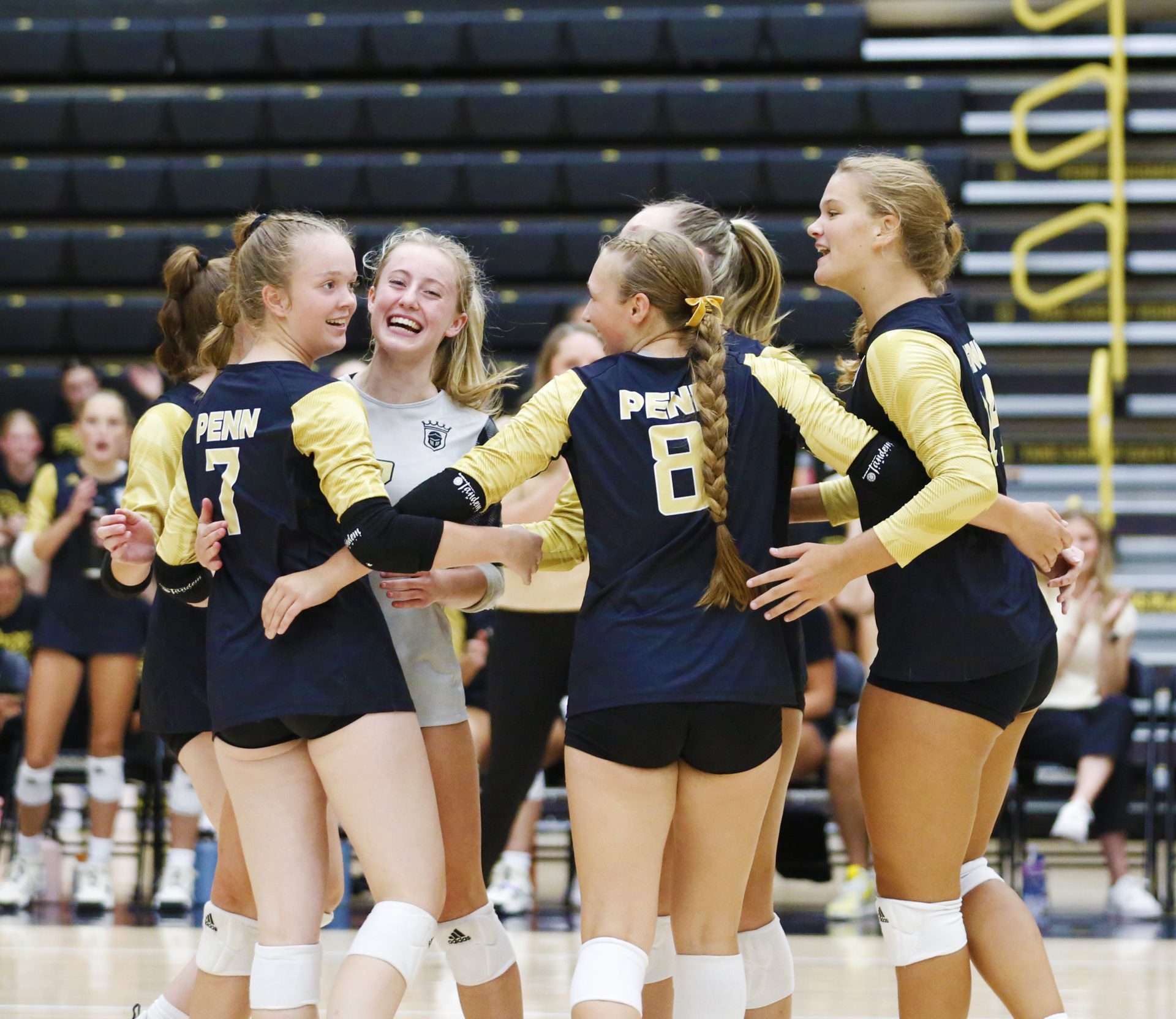 Penn High's Volleyball Team held off Elkhart in a five-set thriller to win a showdown between Northern Indiana Conference powers.
Penn won the match 25-18, 25-22, 12-25, 21-25, 15-8.
The Kingsmen gained the upperhand in the fifth set with more intensity and Abby Hughes's serving, which sparked a big run.
Kingsmen Leaders:
Abby Hughes 21 digs, 2 aces
Abby Lane 7 digs, 2 aces
Delaney Roberts 11 kills
Shannon Rudge 22 kills, 16 digs
Peyton Rudge 13 digs
Georgia Pogue 31 assists, 10 digs
Sarah Noto 10 kills
Abbi Gingerich 4 assists
Reese McCaskill 1 kill
Megan Harnage 2 kills, 2 blocks
Anna McCullough 12 kills, 2 blocks