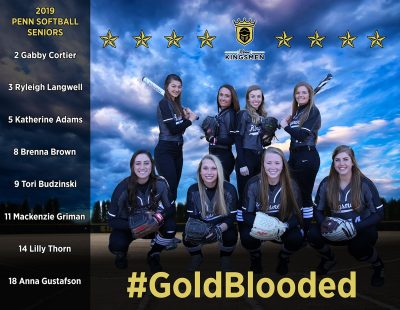 Ryleigh Langwell blasted two homers to get the Penn Kingsmen Softball team off to a powerful start for the 2019 season.
Langwell's homers helped Penn storm to a 20-3 victory against Fort Wayne Carroll on Saturday, March 23, 2019.
Langwell finished with three RBIs for the Kingsmen. Maddie Calvin had three hits and 3 RBIs.
Brenna Brown had 3 hits, including a home run, and drove in four runs. Anna Gustafson had a hit and two RBIs. Addy Kois had two hits and two RBIs.
Gabby Cortier, Mackenzie Griman, Tori Budzinski and Lilly Thorn each contributed one RBI each in the Kingsmen win.