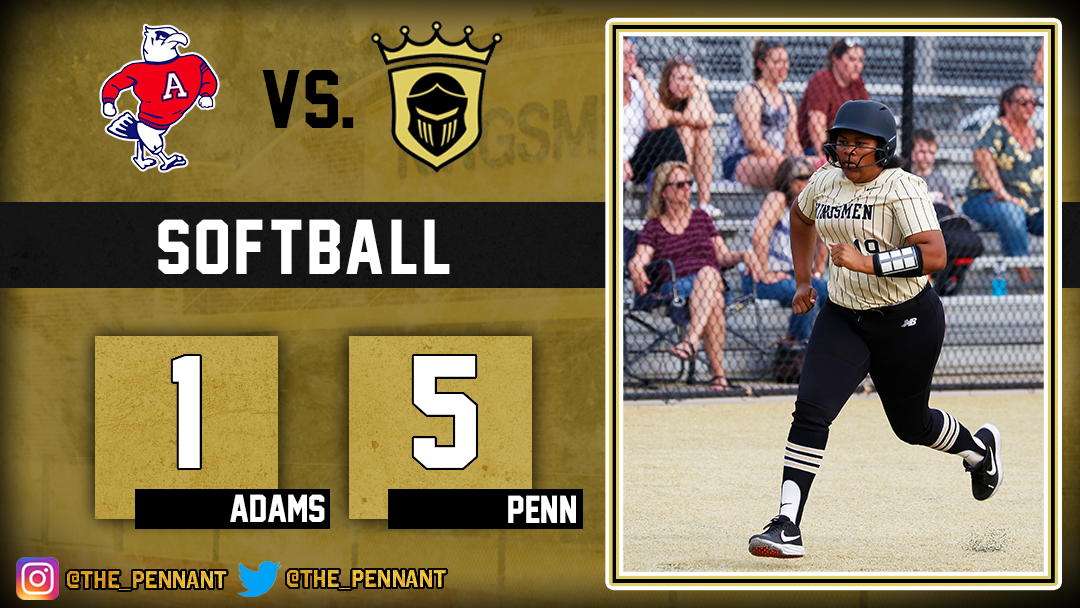 The Penn Softball team defeated South Bend Adams in an exciting game, winning 5-1.

Penn took command with three homers in the fourth inning.
Ava Zachary started the home run rally with a solo shot to left.

Abby Widmar then blasted another solo homer.

Kiley Hinton hammered a two-run homer clearing the trees to cap the Kingsmen power surge.

Aubrey Zachary pitched a complete game, striking out 13.