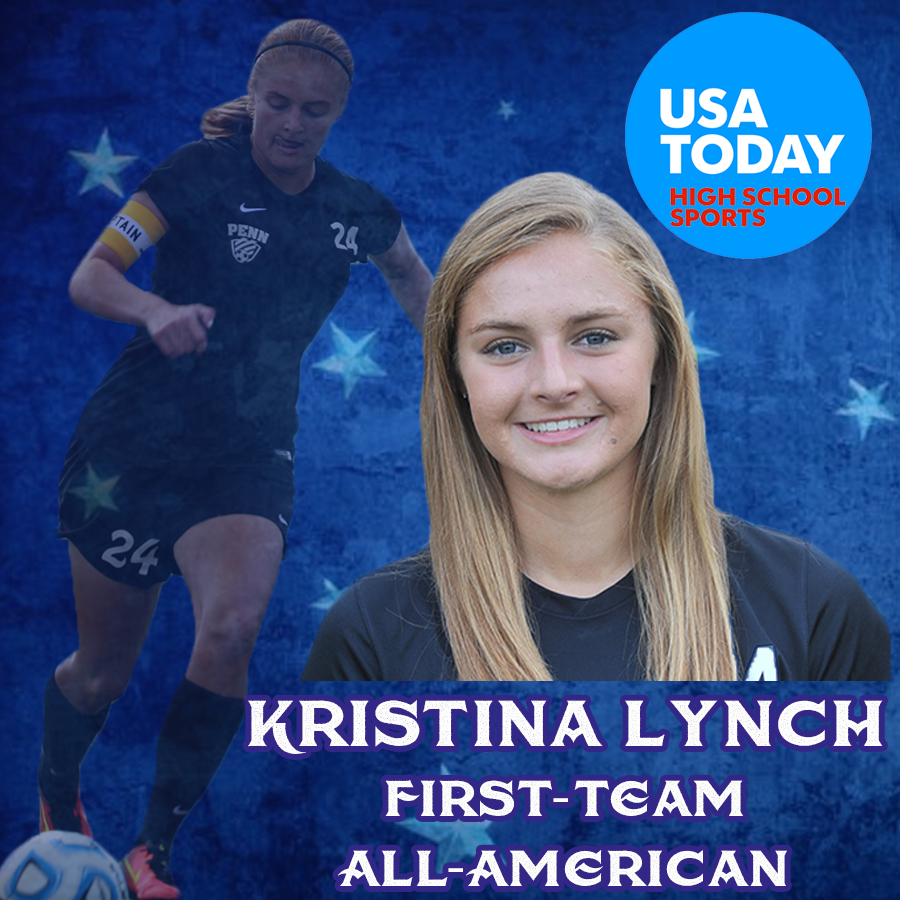 A season of firsts for the Penn High School Girls Soccer Program just added another elite accomplishment.
Kristina Lynch, who helped the Kingsmen capture their first state championship in Girls Soccer, is the first Penn Girls Soccer player to be named a USA Today First-Team All-American. Lynch was earlier named the Gatorade Indiana Girls Soccer Player of the Year, which was also a first for a Penn Girls Soccer Player.
"To be recognized as one of the top 11 high school soccer players in the country is an unbelievable honor for Kristina, her family, our coaching staff and the entire program," Penn Girls Soccer coach Jeff Hart said. "The honor is well deserved. She has elite talent, but it is matched by her strong work ethic, her passion for daily improvement and her team-first approach to PGS (Penn Girls Soccer)."
Hart said that Lynch and the returning captains for Penn Girls Soccer have made a tremendous impact on the program.
"Kristina and our other returning captains, Brooke VanDyck and Molly McLaughlin, are wonderful role models for younger teammates on doing things the right way on and off the field – exceptional talents, outstanding students and each with a strong commitment to their teammate and school," Hart said.
Lynch will be a senior midfielder for the Kingsmen in 2017. The Florida State University recruit helped Penn earned the Class 2-A State Championship with a goal and an assist in the State Championship Game in which Penn defeated defending state champion Brebeuf Jesuit, 2-0, in the title game.
Lynch finished the season with 38 goals and 26 assists, and has 86 goals and 49 assists in her career. She has a 4.11 GPA on a scale of 4.0.