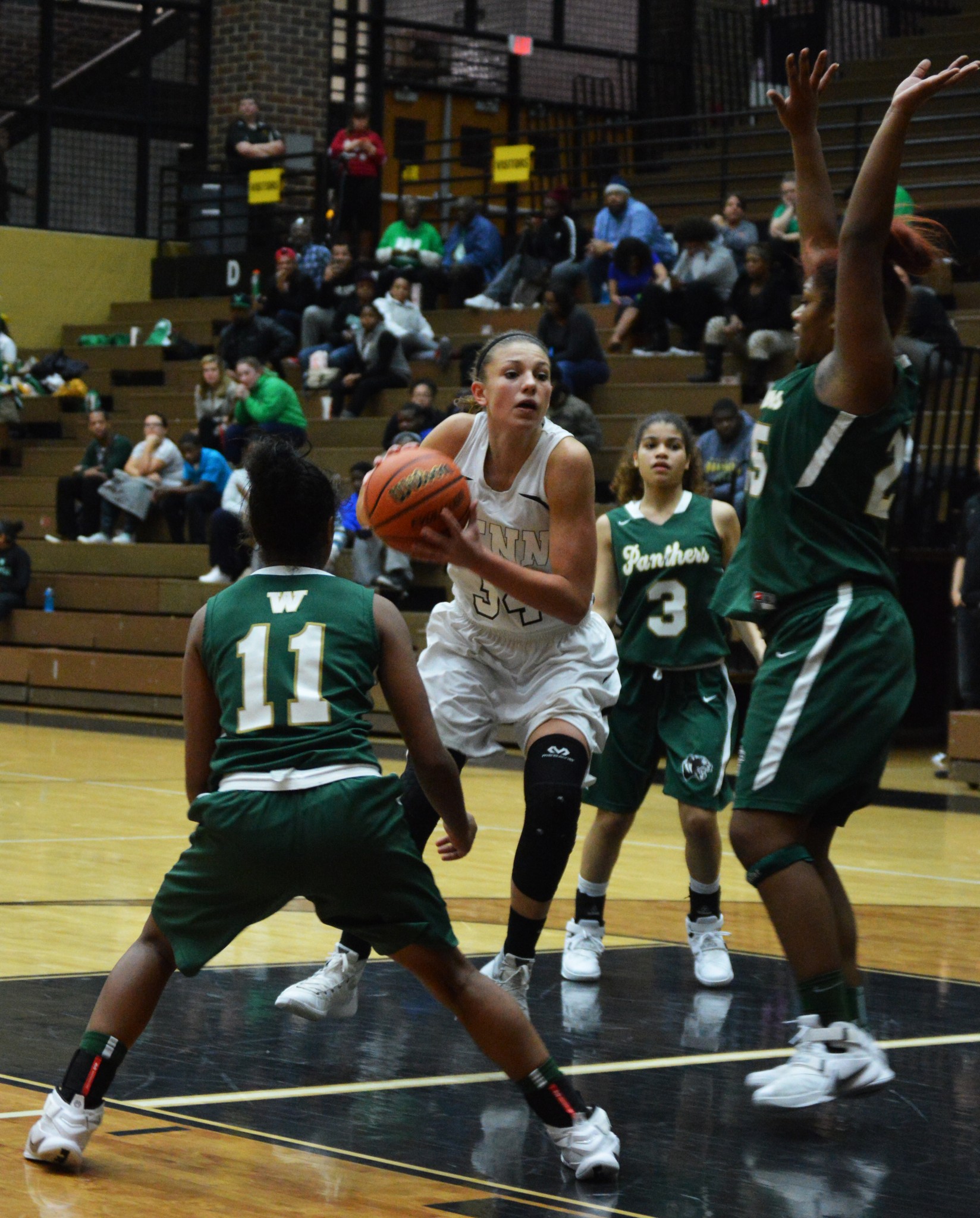 Not only were several girls, along with an honorable mention, selected to be part of the NIC Girls' Basketball All-Conference Teams, but the Northern Indiana Conference coaches recently voted senior Camryn Buhr as the conference's most valuable player for this season.
Standing at 6-foot-1, Camryn Buhr has scored 1,318 points in her career and she is the all-time rebounder in Penn girls basketball history with 641 rebounds. Entering Saturday's LaPorte regional, Camryn has averaged 2.5 assists, 18.6 points, 6.8 rebounds, and 3 steals per game. Camryn is shooting 51 percent in field-goal shooting and hits 76 percent of her free-throw attempts.
Penn girls basketball head Coach Kristi Kaniewski-Ulrich said, "Camryn is a special player who is a dynamic force out on the court. She has a quiet warrior's mentality about her game that allows her versatility to shine through, which helps carry her team to be successful."
Several of the Penn girls basketball players have been selected to be on the NIC All-Conference team. Camryn Buhr was placed on the first team. Senior Kaitlyn Marenyi and junior Lindsy Kline are making a big impact in the game and were named second-team All-Conference. Senior Claire Carlton was named honorable mention All-Conference.