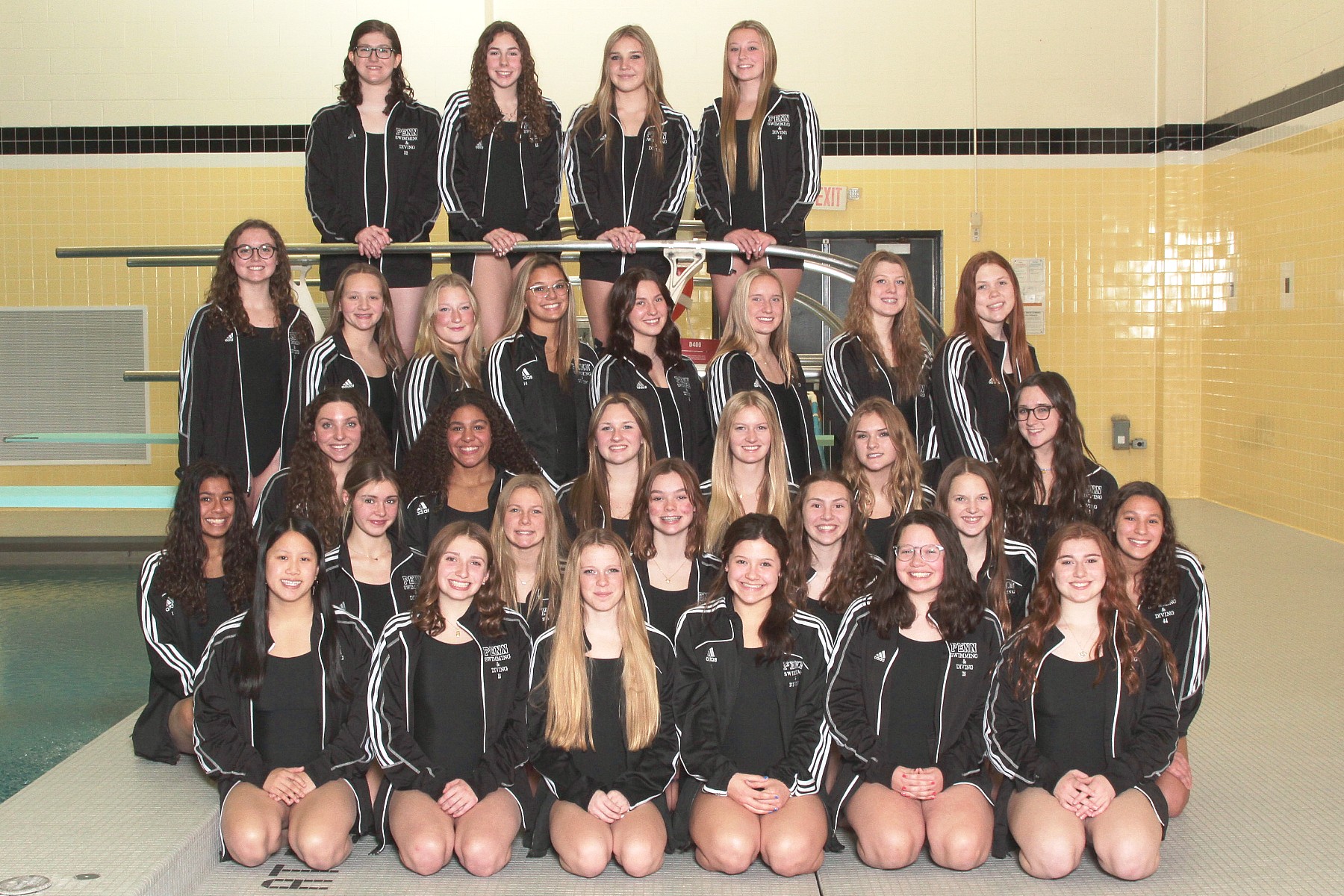 The Penn Girls Swim and Dive Team came out on top 150-30 at the Marian meet on Thursday, Jan. 12.
Three blue ribbons: Jordan Koszyk, Tory Temeles, Lily Christianson, and Alayna Riggins
Two blue ribbons: Anika Guenther
One blue ribbon: Ebba Fox, Arrianna Beckham, Ella Sherwood, Libby Marion, Brie Skalski, Isabel Leader, and Avery Woods
It was also the Lady Kingsmen's senior night.
The seniors are Jordan Koszyk, Tory Temeles, Arrianna Beckham, and Calia Dehner.
Senior night is a big deal for all seniors knowing and realizing that their high school career is almost over.
Senior Jordan Koszyk says,  "Senior night was a surreal experience for me, and a true eye opener that time goes by so fast. It was a reminder to stay humble and to cherish every moment. Each year, you dread senior night because of all the different emotions you've seen others experience. Every athlete always gets hit with how they were going to be in the seniors situation soon. It was an amazing meet because the emotions trigger everyone to leave it all in the pool."
The Lady Kingsmen take on Sectionals next. Trials start Feb. 2 at Penn.