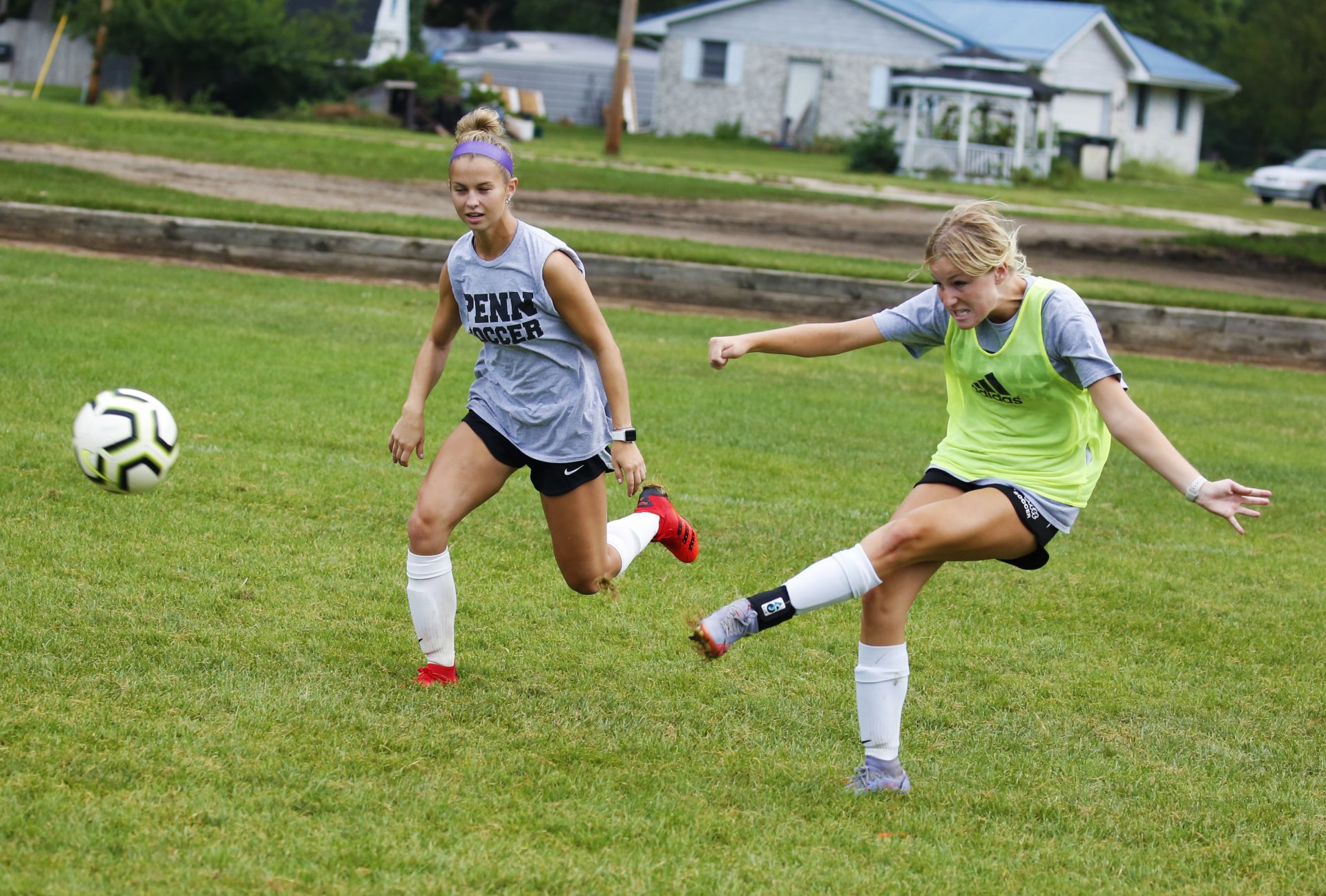 The Penn Girls Soccer team is preparing to earn their third win Tuesday night against South Bend Adams. The Lady Kingsmen will be taking on the Eagles at home. Several of the Penn players say they are prepared to take on the challenge of beating Adams.
Midfield Player Tara Dauby has experience taking on the Eagles. She played in last year's close game.
"I feel excited because last year we went to a penalty kick shout-out with them and we won. So I'm excited to see how my team will play them this year and what the outcome will be," Dauby said.
Midfield player Libby Eshowsky says her team has been practicing for this game.
"Our environment during practices and games is very uplifting. There are times when coaches can be tough on us but we all know it's just to push us to work harder. There are also times when we can have fun, and our team is very positive," Eshowsky said.
Forward and outside player Kate Noonan says this season has been hard so far, but she looks forward to a positive outcome against Adams.
"This season is full of adversity with multiple injuries to key players and lots of doubt from other people. but that doesn't matter cause myself and my teammates and coaches all believe in us and our capabilities. So even though it hasn't been the best the real season doesn't start until tournament time. Even through everything that has happened I know this will be a season to remember," Noonan said.
Tuesday's game starts at 7:00 pm at the Lionshead Tire & Wheel Soccer Field. GO PENN!