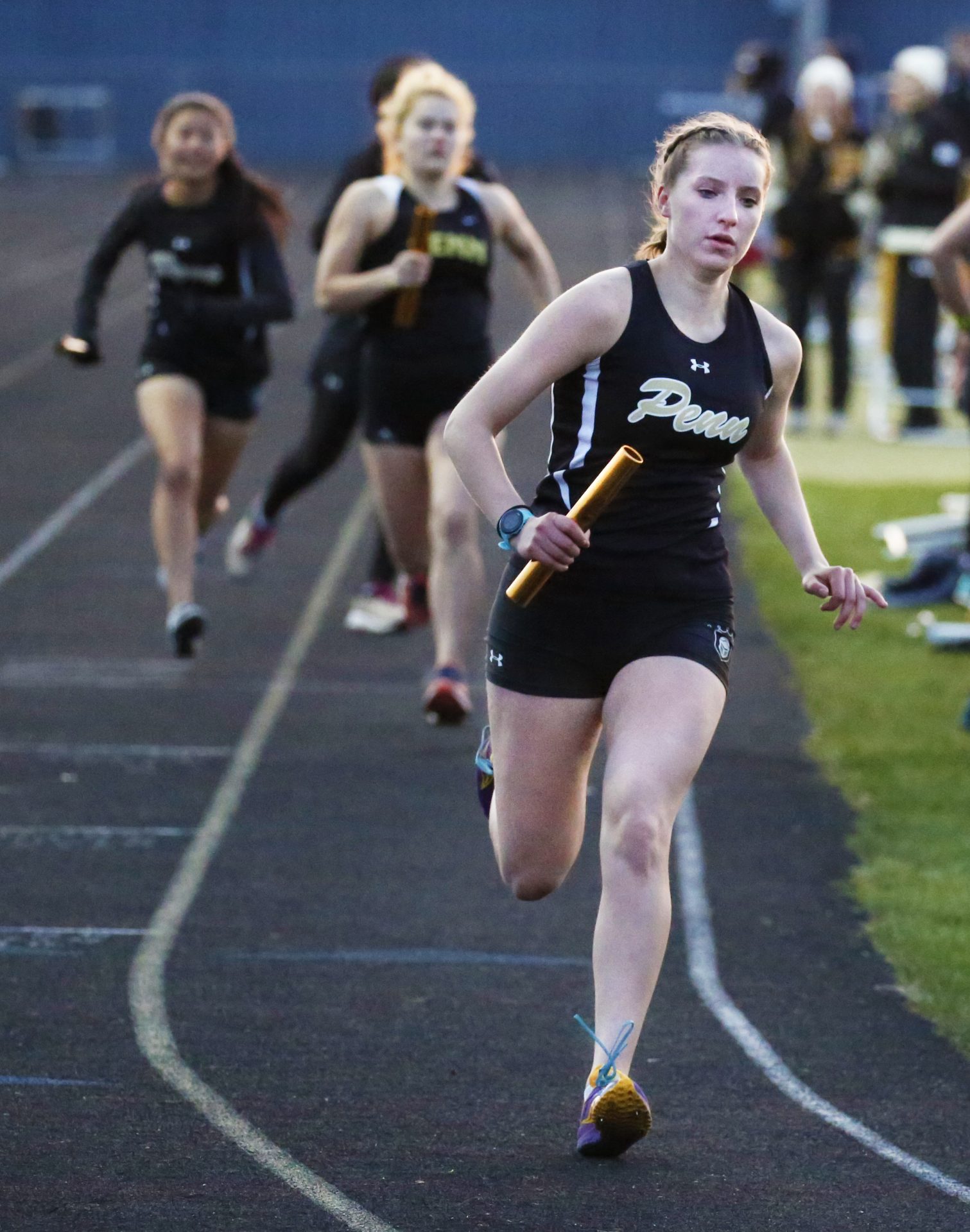 The Penn Girls Track & Field Team placed second at the Lady Kingsmen Invite on Apr. 22. Valparaiso won the meet.
In the 100M , Sofia Ugwoke finished in 5th place with a time of 13.32. In the 200M, she also placed 7th with a time of 27.68 seconds.
In the 400M, the highest place was Macey Gableman, who finished 8th at 1.04 minutes.
The Lady Kingsmen excelled in the distance events, taking home blue ribbons in all three events. Julia Economou finished first in 800M, and Mary Eubank first in both the 1600M, and 3200M.
Nadia Hernandez finished 5th in the 100M hurdles at a time of 17.31 seconds.
Ella Bailey finished 4th in the 300Mhurdles at 52.34.
Penn also placed 5th in the 4×100 meter relay, 2nd in the 4×400 relay, and 2nd in the 4×800 relay.
Ella Bailey also placed 6th in the high jump, jumping 4 ft 10 in.
Emma Heintzelman placed 3rd in long jump, with a leap of 16 ft and 3 in.
Gabrielle Noubissi placed 5th in shot put, and Payton Ladson finished in 6th in Discus.