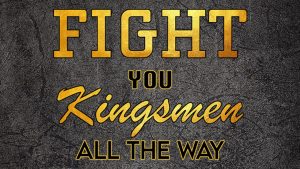 Penn won the IHSAA Girls Track Sectional Championship at Mishawaka on Tuesday, May 18, 2021.
The Kingsmen earned the trophy with 162.5 points. Mishawaka finished as the runner-up with 116 points.
Penn's Nicole Marshall earned four blue ribbons.
Mary Eubank won three blue ribbons.
Julie Smith and Ava Gillis placed first in two events each.
India Galaviz-Anderson, Keotave Love and Paige Yewchuk also earned Sectional Championships.