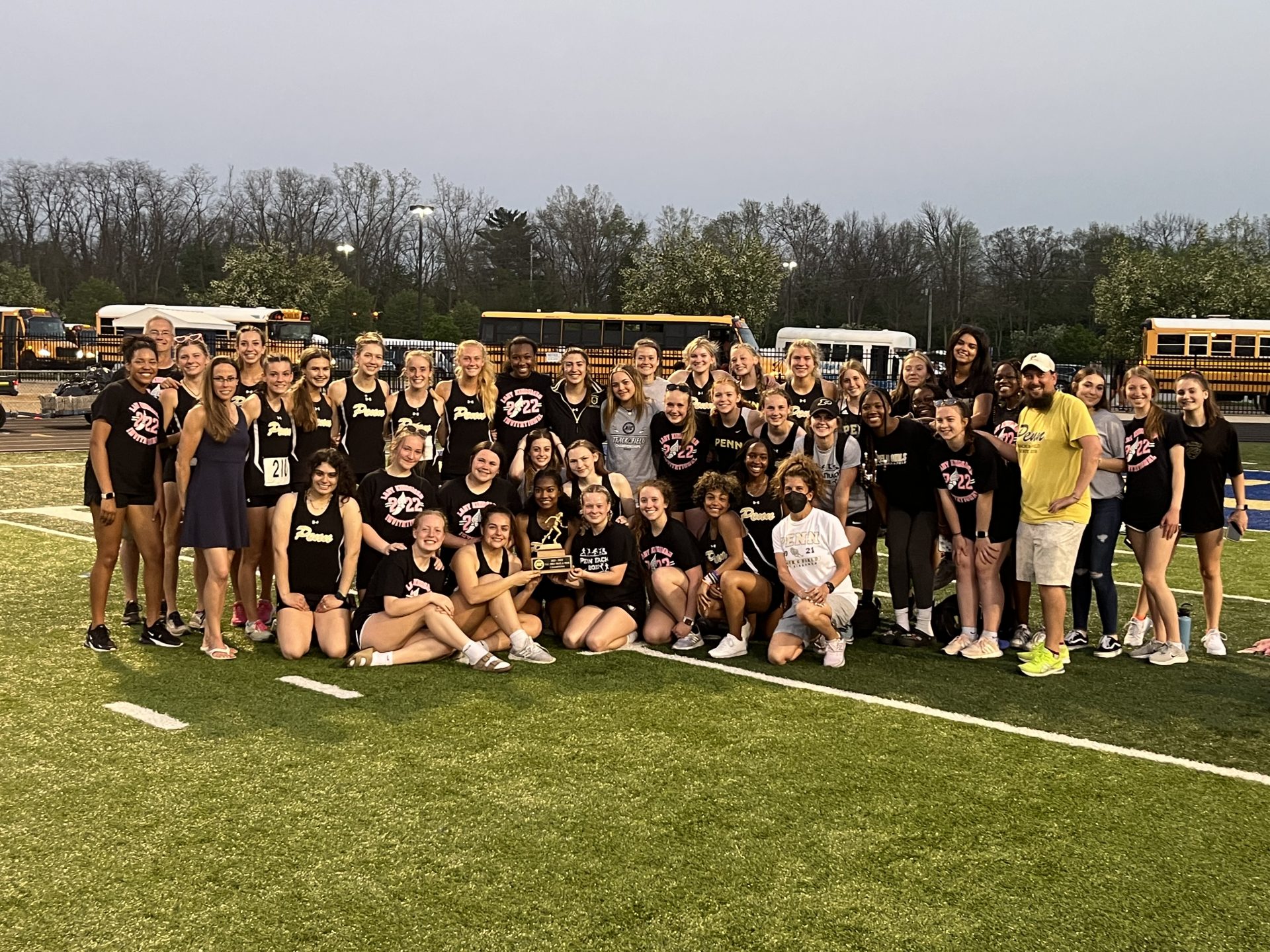 The Penn claimed the Northern Indiana Conference Track & Field Championship by winning the conference meet on Tuesday, May 10, at Elkhart.
Julia Economou led the Kingsmen with three blue ribbons. She won the 400, the 800, and was on the winning 4×800 Relay Team.
Julie Smith earned an individual conference championship in the 1,600, and was on the first-place 4×800 Relay Team.
Aubrey Morgan and Abby Stevens were also on the blue-ribbon winning 4×800 Relay team.