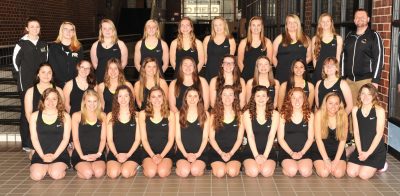 Penn Girls Tennis took on Concord High School in a heated shootout, winning 3-2 in the season opener on Tuesday, April 10.
Sophie Davidson won her battle at No. 3 singles, 6-4, and 6-2.
Alexis Snelson and Ali Kumfer were in control at No. 1 doubles for a 6-4, 6-2, victory.
Taylor Murphy and Reka Kovacs also won at No. 2 doubles, 6-2, 6-2.