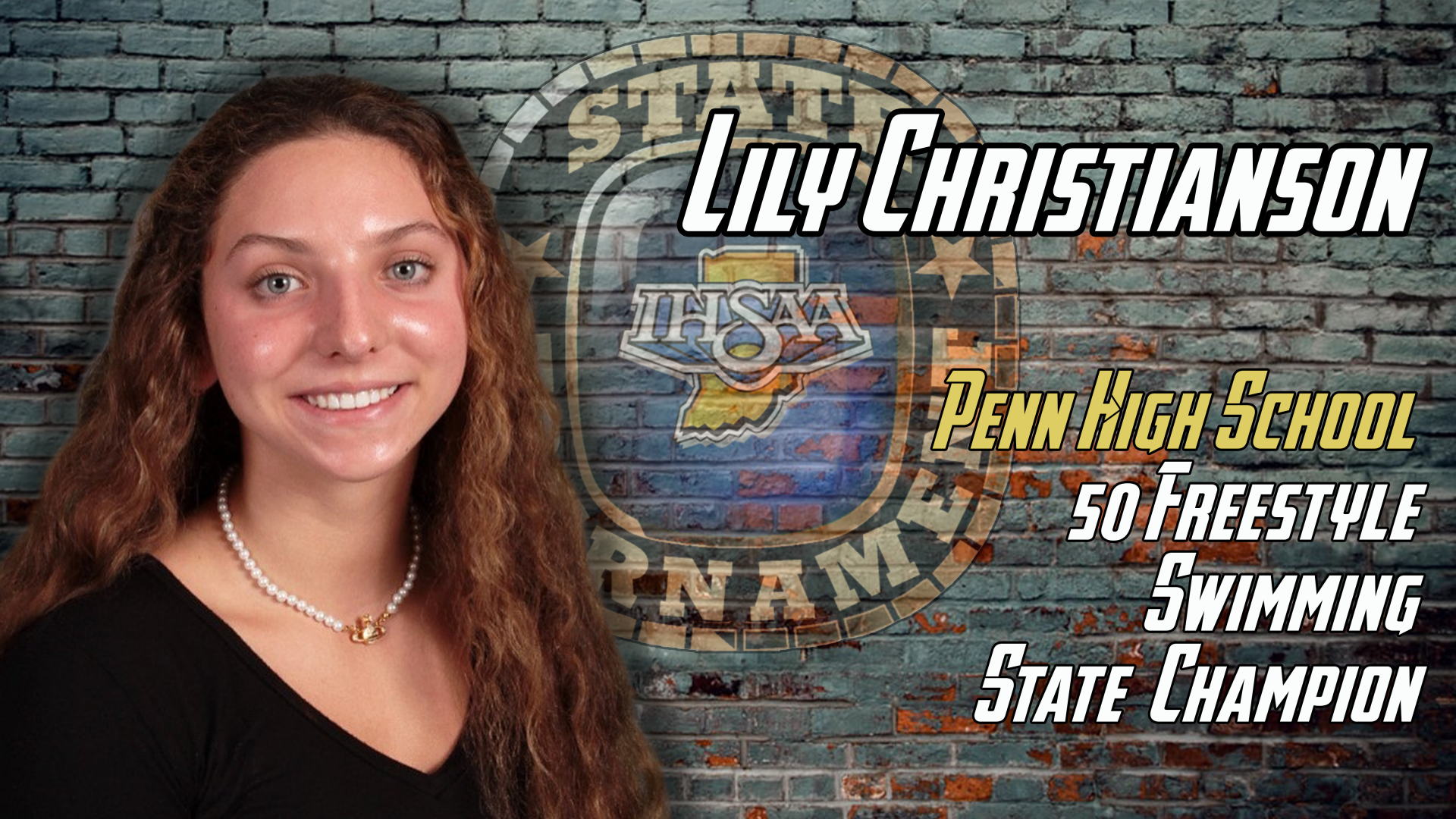 Penn Sophomore Lily Christianson repeated as State Champion in the 50 Freestyle, setting a state record, to highlight Penn's effort at the IHSAA Girls Swimming & Diving State Championships in Indianapolis on Saturday, Feb. 12.
Christianson's time of 22.14 is also the sixth best time in the nation.
Penn placed sixth as a team.
Kingsmen results:
1st – Lily Christianson, 50 Freestyle, 22.14 (STATE RECORD)
2nd – Lily Christianson, 100 Freestyle, 48.57
3rd – Anika Guenther, Madi Bottorff, Ingrid Fretz, Lily Christianson, 200 Freestyle Relay, 1:34.73
5th – Alyssa Messenger, Madi Bottorff, Ingrid Fretz, Lily Christianson 400 Freestyle Relay 3:27.40
6th – Ingrid Fretz, 500 Freestyle, 4:59.72
8th – Ingrid Fretz, 200 Freestyle, 1:52.30
11th – Alyssa Messenger, Anika Guenther, Avery Woods, Madi Bottorff, 200 Medley Relay, 1:46.86
13th – Anika Guenther, 200 Individual Medley, 2:07.70
14th – Alyssa Messenger, 100 backstroke, 57.26
15th – Anika Guenther, 100 breaststroke, 1:05.97
18th – Avery Woods, 100 butterfly, 57.65