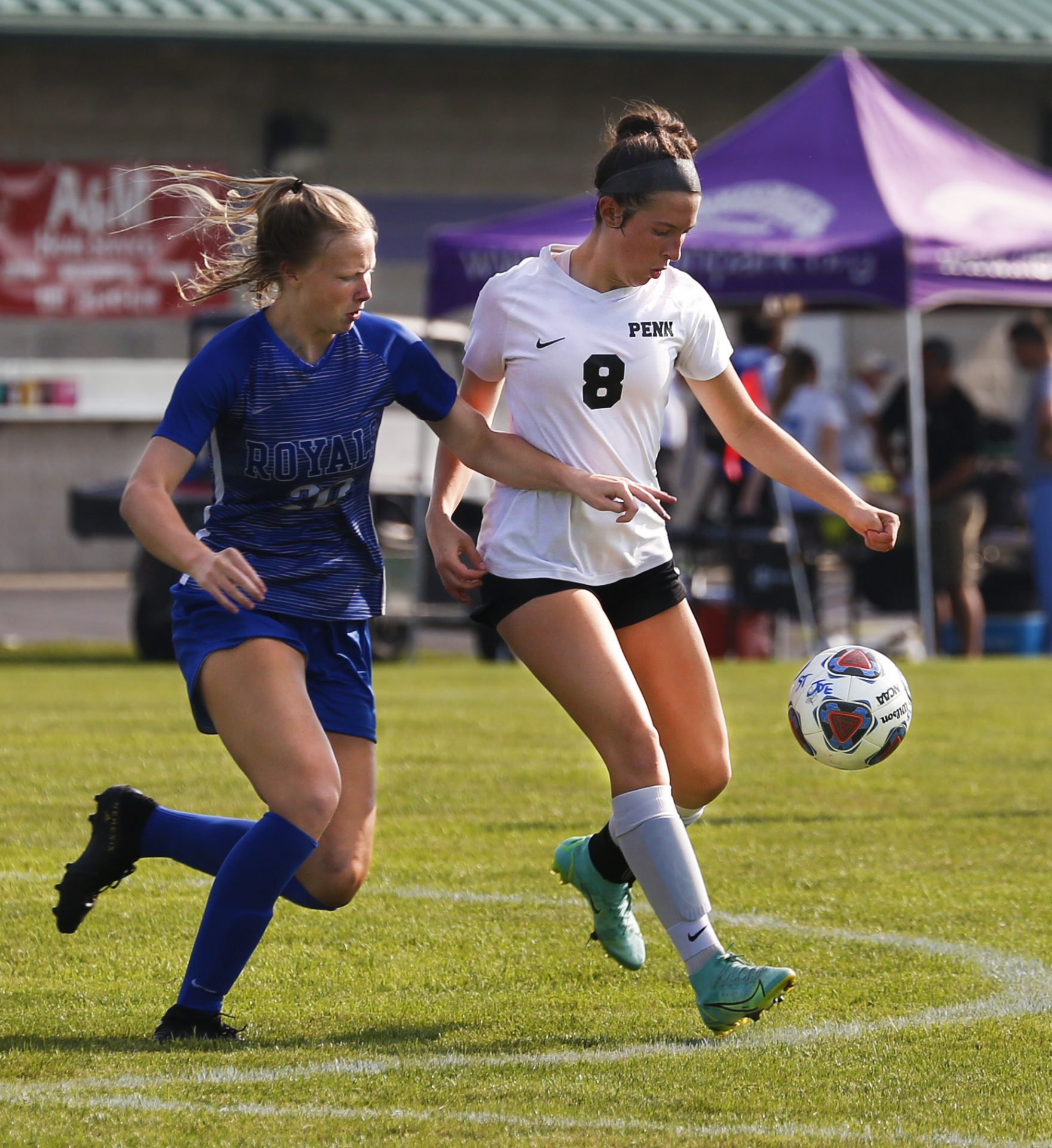 Penn Girls Soccer earned a 6-0 victory against Northridge on Friday, Aug. 20, in the St. Joseph Invitational.
The Kingsmen played exceptionally well and possessed the ball the majority of the game. It was a very competitive game and was a well-earned win. 
Highlights:
Sydney Szklarek scored the first goal off of a PK 18 minutes in.

Mandy Baker scored the second goal assisted by Ella Frischknecht 35 minutes in.
Ellie Hague plays Liv Kalil to goal and Kalil scored the third goal 43 minutes in.
Szklarek made another great play and assisted Tara Dauby for the fourth goal at 55 minutes.
Frischknecht scored the fifth goal off an assist from Emma Batten.
Kate Noonan scored the sixth goal off of her corner kick 71 minutes in.
Gwen Eiler and Lily Smith dazzled in goal.