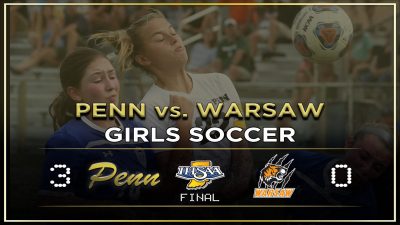 Penn Girls Soccer won its third game in three days, knocking off Warsaw, 3-0, on Thursday, Sept. 17, 2020.
Chloe Cripe scored in the 19th minute off a beautiful feed from Ellie Hague.
Sydney Domal scored in the 59th minute off another feed from Hague.
Mandy Baker netted the third Penn goal off an assist from Hannah Roberson (71st minute).
Sophomore Lily Smith earned the shutout (4 saves).