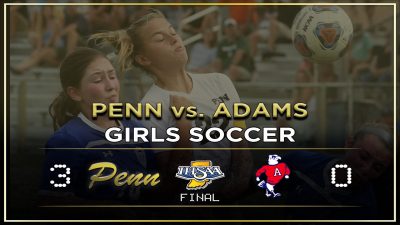 Penn shut out South Bend Adams, 3-0, on Tuesday, Sept. 15, 2020.
Sydney Domal stole a pass and blasted it for a goal in the 9th minute.
Mandy Baker scored off an assist from Liv Kalil (12th minute).
Sophomore Quinn Marien hit a rocket from 25 yards out on a pass from Kalil for her 1st varsity goal.
Sophomore Lily Smith earned the shutout (5 saves).