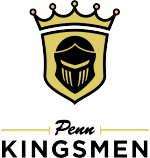 By GARRETT WENZEL
The Penn Girls Soccer Team traveled to the Indianapolis area to face the Noblesville Millers on Saturday, Sept. 23.
No. 1 Penn turned back No. 6 Noblesville, 2-1.
Both defenses were dominant in this one.
Kristina Lynch scored both Kingsmen goals, one in each half. She scored one at the 22nd minute mark, and one at the 55th minute mark. The Kingsmen move to 14-0-1, and Noblesville falls to 9-2-3.