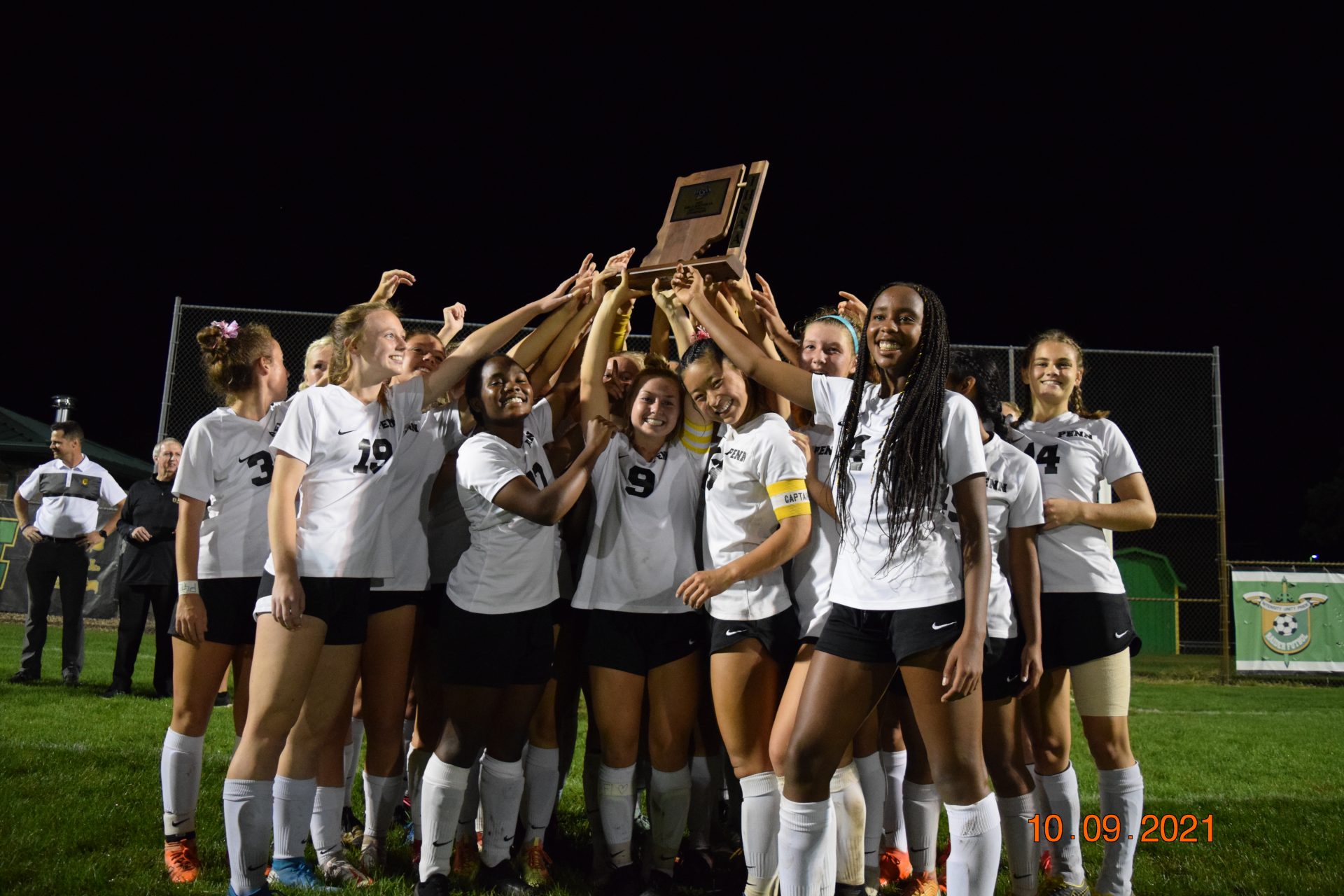 The Penn Girls Soccer Team overpowered Goshen to win its 15th consecutive Sectional Championship. The Kingsmen tied a state record (with Center Grove) for the most consecutive sectional championships (15).
Quinn Marien struck an amazing hit, connecting with the back of the net in the 26th minute to give Penn a 1-0 lead.
Penn's relentless attack wore down Goshen and Mandy Baker blasted a laser in the 51st minute to push Penn to a 2-0 lead.
In the 74th minute of the game, Sydney Szklarek launched a goal from 25 yards out with the assist from Quinn Marien.
Morgan Petty scored an astonishing goal from Mandy Baker's assist in the 76th minute to complete the scoring.