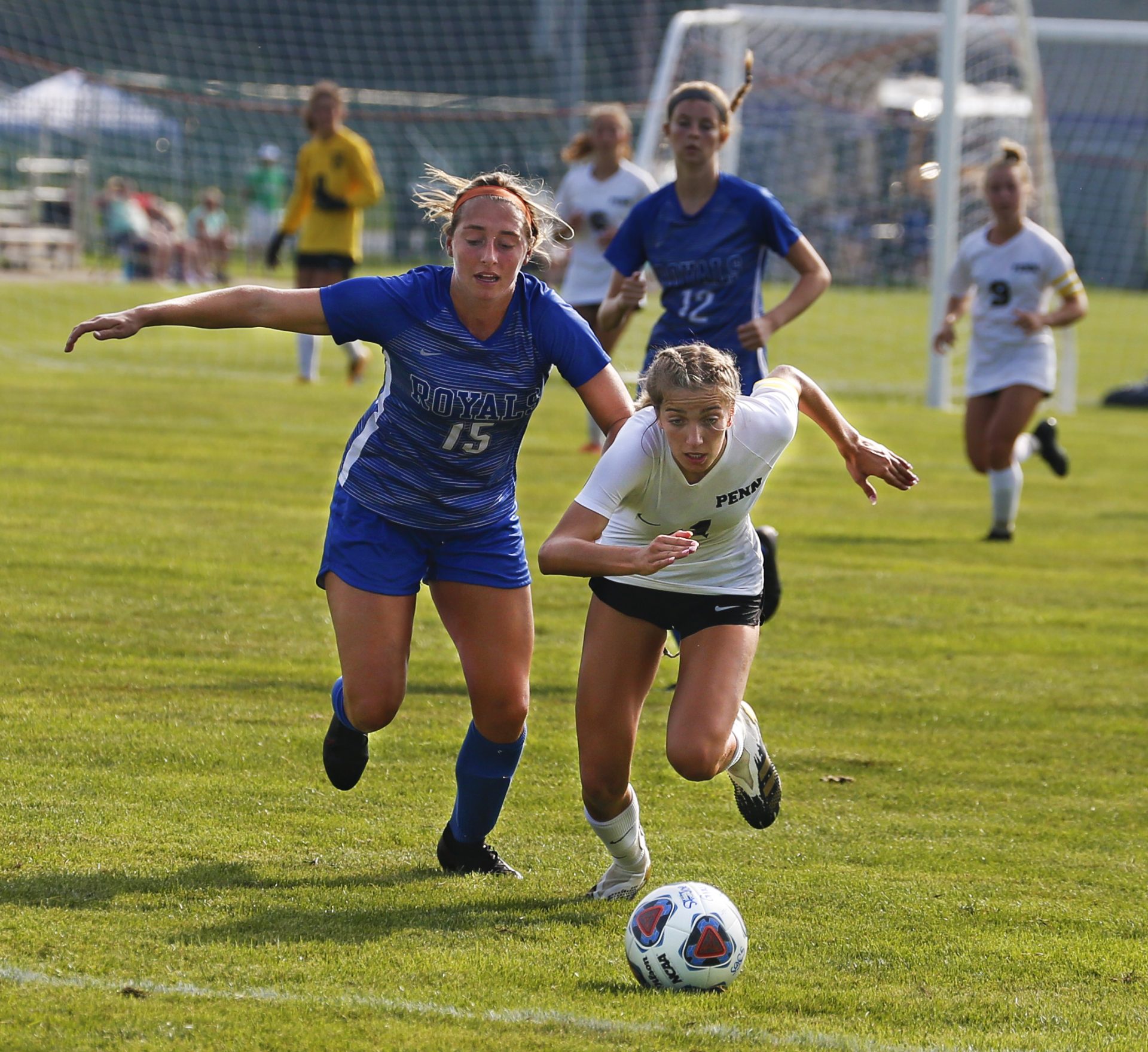 By MORGAN XOURIS
The Penn Girls Soccer Team had a tough, yet astonishing game Tuesday night against the Marian Knights.
Losing 1-0 at halftime, the girls had an encouraging talk with Coach Kailey Paszko, giving them a boost of encouragement.
The inspired Kingsmen then struck in the first minute of the second half, erasing the 1-0 deficit  first minute when Liv Kalil scored off an assist by Sydney Szklarek.
The rest of the game was a tough battle with Penn dominating possession over the Knights. Though they couldn't get another one in the back of the net, the girls had an amazing fight through two seven-minute halves of overtime. After the overtime, still no goals had been scored by either team, causing them to go into a penalty kick shootout.
The Kingsmen lineup consisted of Ellie Hague, Quinn Marien, Sydney Szklarek, Haley Roberson, Mandy Baker and in goal was Lily Smith.
Immediately, Ellie Hague came out with a stunning strike, getting the players and crowd hyped up.
Next, Lily Smith came in goal with an incredible save, putting the Kingsmen in the lead.
Penn was able to lock the victory as Quinn Marien, Sydney Szklarek and Haley Roberson finishing off their penalty kicks in the back of the net and Lily Smith made another astounding save.