Girls Lacrosse: Penn beats Noblesville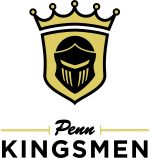 Penn defeated Noblesville, 9-7, in Girls Lacrosse action on Saturday, April 14, 2018.
Chloe Foley and Maddy Fox led the Kingsmen with two goals each.
Abbi Cook, Kaia Warner, Aislynn Alkire, Maddie Ash, and Carstyn Barna each contributed one goal to the Kingsmen effort.
Veronica Kirgios had 22 saves.