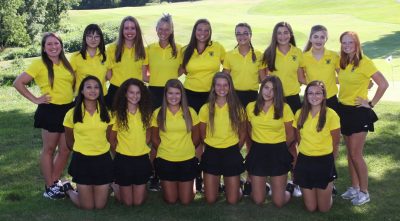 The Penn Girls Golf Team placed 15th in the IHSAA State Championship at Prairie View Golf Club. The Kingsmen finished with a score of 787. Penn competed without No. 3 golfer Sydney Szklarek, who was out with an injury.
Grace Szalerek led the way for Penn with an 83-79 finish.
Lyvia Li shot 86 on both days and Kate Burnett rounded out the top three for Penn with a 110-112 finish.
Makenna Jurkaites and Meghan Mounts added rounds of 117-121 and 127-114 respectively.