Girls Golf: Penn takes home 11th Sectional Championship in a row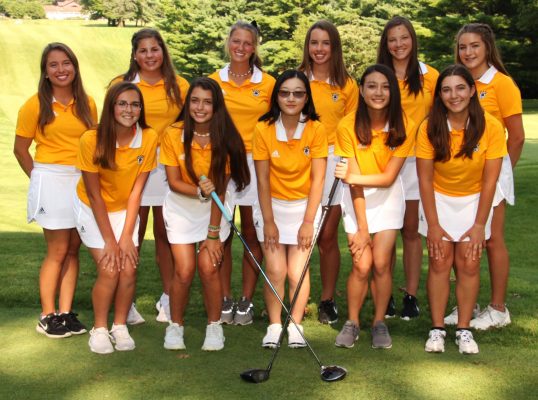 Penn Girls Golf rallied past South Bend St. Joseph to earn the Penn Sectional Championship on Saturday, Sept. 15, 2018.
It was the 11th consecutive Girls Golf Sectional Championship for the Kingsmen.
Penn turned the tables on South Bend St. Joseph, which beat Penn in the Northern Indiana Conference Tournament and in the NIC regular season.
Penn won the Sectional crown with a score of 335. St. Joseph placed second with a score of 341. Elkhart Central scored 390, South Bend Adams had 409, and Marian ended with a score of 417. Elkhart Memorial, Mishawaka, and South Bend Clay ended with scores of 423, 505, and 575 respectively.
Penn's Grace Szklarek earned Sectional medalist honors with a 71. Lyvia Li was close behind with a score of 73. Ryen DeToro scored a 92, Kate Burnett scored a 99, and Meghan Mounts finished with a 110.