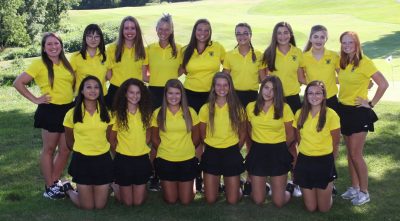 Penn High's Girls Golf Team placed second in the Western Invite. The Kingsmen finished with a score of 335, placing second behind No. 3-ranked Westfield (318).
Sydney Szklarek shot her best round as a Kingsman (85), and three Kingsmen golfers placed in the Top 10.
Lyvia Li led Penn with a score of 73, followed by Grace Szklarek (80), Sydney Szklarek (85), Meghan Mounts (98), and Makenna Jurkaites (108).