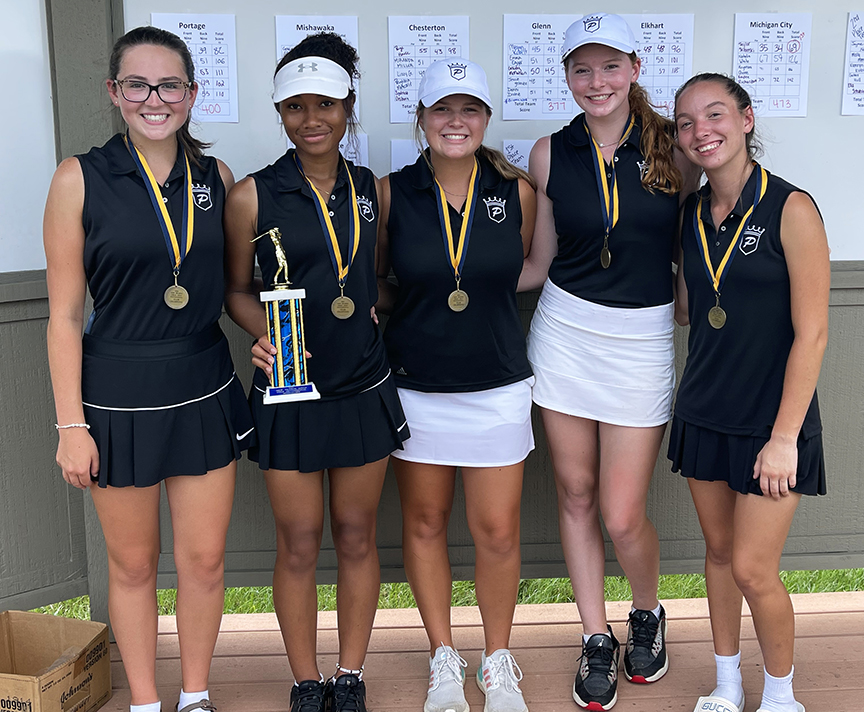 Penn High School's Girls Golf Team earned the championship of the New Prairie Invitational with a team score of 333. The tournament was at Legacy Hills Golf Course in LaPorte.
Delaney Wade shot a new personal best of 2-under-par 70.
The Kingsmen prevailed on a day in which the heat index soared above 100 degrees.
"It was a solid round today," Wade said. "It was super hot, but I still managed to score well. I've never had 5 birdies in one tournament until today, which led me to my personal best 18-hole score. It's exciting to celebrate this with a team win, too!"
Penn coach Katie Bella said that the Kingsmen have been playing steady throughout the season.
"I'm so proud of their consistency this season so far," Zielinski said. "It was such a hot day today and we stuck through it to get another win!"
PENN: Delaney Wade 70, Gillian Lippert 86, Meghan Mounts 85, Jill Daniels 94, Kenna Kelsey 92.