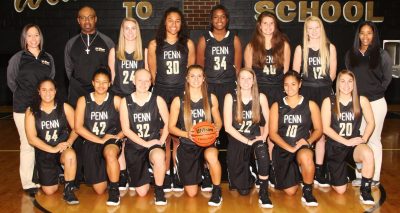 Sara Doi scored 24 points as Penn bolted past South Bend Riley, 73-, in Northern Indiana Conference competition on Saturday, Nov. 11.
Penn's Freshmen 1-2 punch of Trinity Clinton and Jordyn Smith combined for 36 points. Clinton contributed 21 points to the Kingsmen effort, and Smith scored 15.
Penn won the Junior Varsity Game 53-21. Grace Schutt led Penn with 16 points.