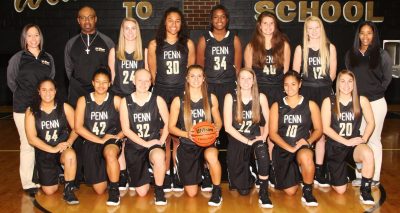 Sara Doi scored 21 points and the Penn Kingsmen rolled past Merrillville, 65-25, Tuesday, Jan. 9, in high school girls basketball action.
Reganne Pate scored 15. Trinity Clinton scored 7 points, Jordyn Smith, Tia Chambers & Grace Adams scored 6 points each.
Penn beat Merrillville 52-6 in the Junior Varsity Game.
Delayne Sanchez and Shelby Rowe scored 11 points each for the Kingsmen.