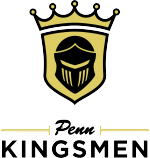 Penn Girls Basketball captured the Championship of the Penn Classic, beating Huntington North, 64-35, and then rolling past Morgan Township, 62-30, on Thursday, Dec. 28.
Tia Chambers led five Penn players in double figures in the game against Huntington North with 15 points.
Reganne Pate scored 12 points, Jordyn Smith scored 11 points and Makenzie Kilmer and Sara Doi scored 10 points each.
Chambers also led Penn in scoring in the Championship Game, firing in 18 points.
Reganne Pate scored 11 points for Penn.