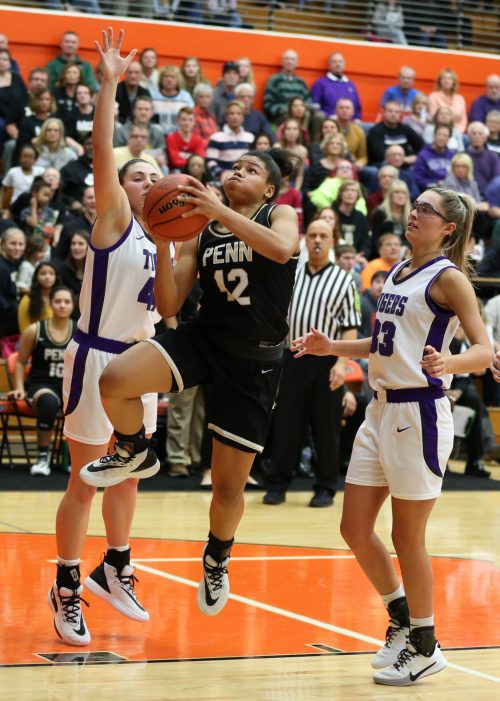 No. 1 and unbeaten Northwestern held off a fierce effort by Penn for a 56-46 victory against the Kingsmen in Class 4-A Girls Basketball Semi-state action at LaPorte on Saturday, Feb. 22, 2020.
Penn led Northwestern, ranked No. 11  in the nation, 16-8 after the first quarter. Northwestern pulled ahead 27-23 at halftime and led 40-31 after three quarters.
Trinity Clinton scored 18 points to lead Penn.
Kaitlyn Costner scored 14 for Penn.