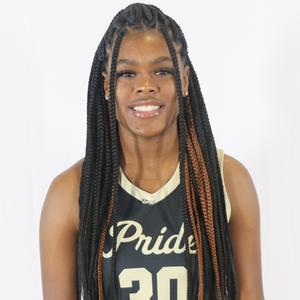 By ARRIANA HOLIDAY
Former Penn Girls Basketball Star Antreese Shelton will have the opportunity to compete against perennial national women's basketball powerhouse Notre Dame when Shelton and her Purdue Northwest teammates play an exhibition game against the Fighting Irish on Monday, Oct. 30.
Time and ticket info to be announced later.
Shelton is a 6-2 Forward for Purdue Northwest.  She averaged 4.6 points and 2.9 rebounds a game last season.
"It means so much to me to come back to the area and play in front of my home crowd," Shelton said. "I was a big Notre Dame fan as Skylar Diggins is a cousin in the family, and I loved watching her play."
Shelton said that Purdue Northwest is excited about the opportunity to play at Notre Dame.
"This game is very important in setting the tone for the upcoming season expectations for the team and program," Shelton said.
Shelton is the daughter of Penn Girls Basketball assistant coach Hassan Abdullah.
"I am extremely excited, grateful, humbled and proud to be able to see my daughter play at home again as a Senior," Abdullah said.
The Penn Girls Basketball Team is planning on attending the game at Notre Dame.
"I remember Antreese when she was 4 or 5 years old running around the gym at Mishawaka when I first started coaching out of college," Penn Girls Basketball Head Coach Kristi Ulrich said. " It has been amazing to see the amount of growth she has had as a player over the years and even now as a college player. 
"Most importantly I have seen her grow into a mature, strong, young woman, who is a leader, and prepared to step out into the real world and make an impact as a professional."