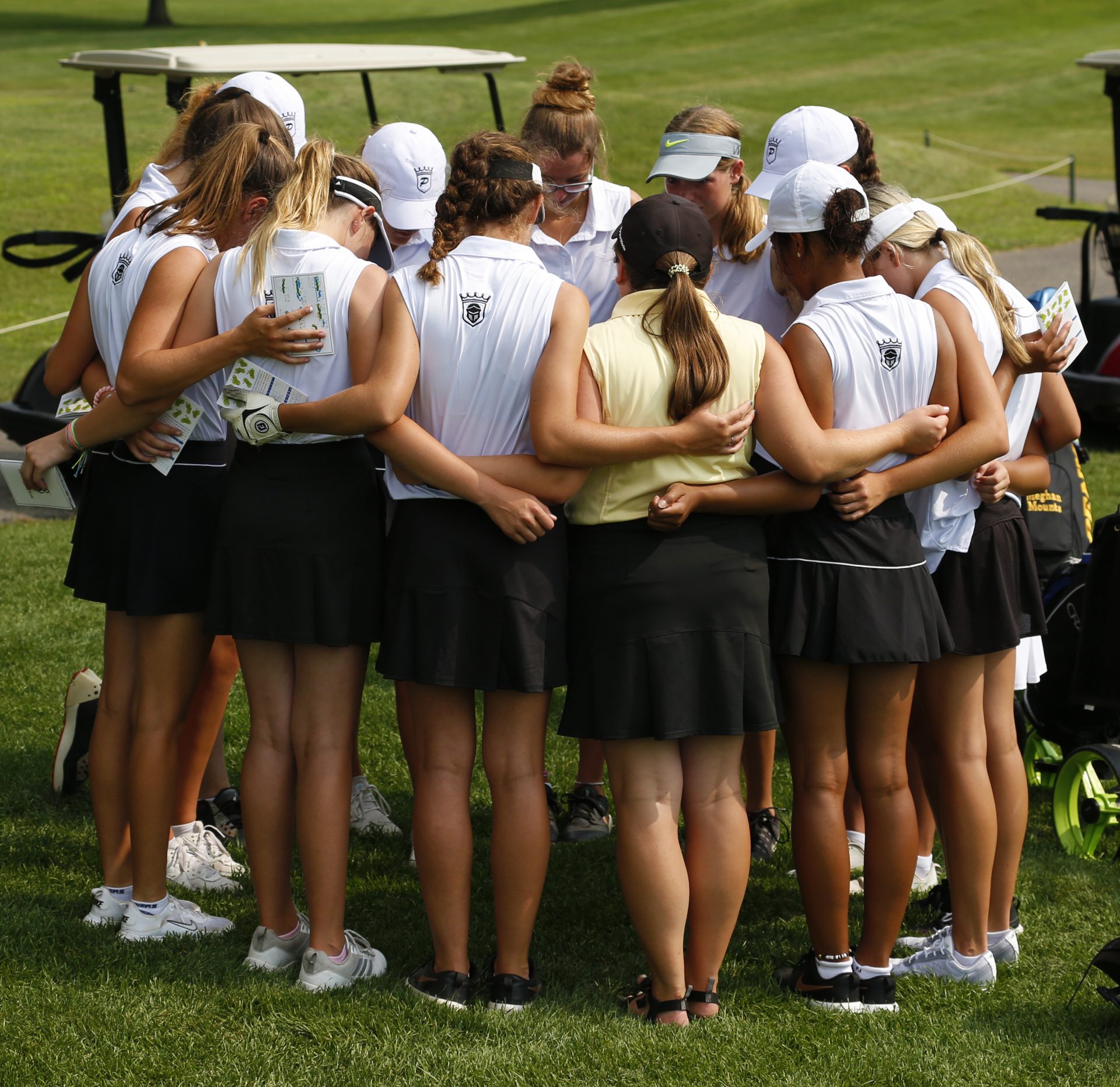 Penn Girls Golf Varsity won the Kingsmen Invite.
Penn A placed first with a 347, followed by Penn B with a 376. Northridge placed third with a score of 378.
Penn A: Delaney Wade 73, Clare Tobin 89, Jill Daniels 94, Kenna Kelsey 98, and Ella Perterson 91.
Penn B: Maddi Cartwright 100, Scarlett Biever 88, Avery Ferris 95, Taylor Little 93, and Lily Yoder 105.