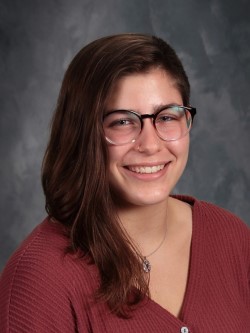 Athlete Name: Mackenzie Konanz
Sport: Girls Wrestling
Graduation year: 2023
Height: 5-foot-5
Weight: 170
Combine results: Bench: 155, front squat: 215, hang clean: 150.
Stats: 160 State Champ in 2020, 160 State runner-up in 2021, Nationally Ranked.
Coach's Quote: "I look forward to working with Mackenzie this season as she transitions into her role as an upperclassman. I'm sure with her determination and dedication she will return to the top of the podium."- Matt Selis.