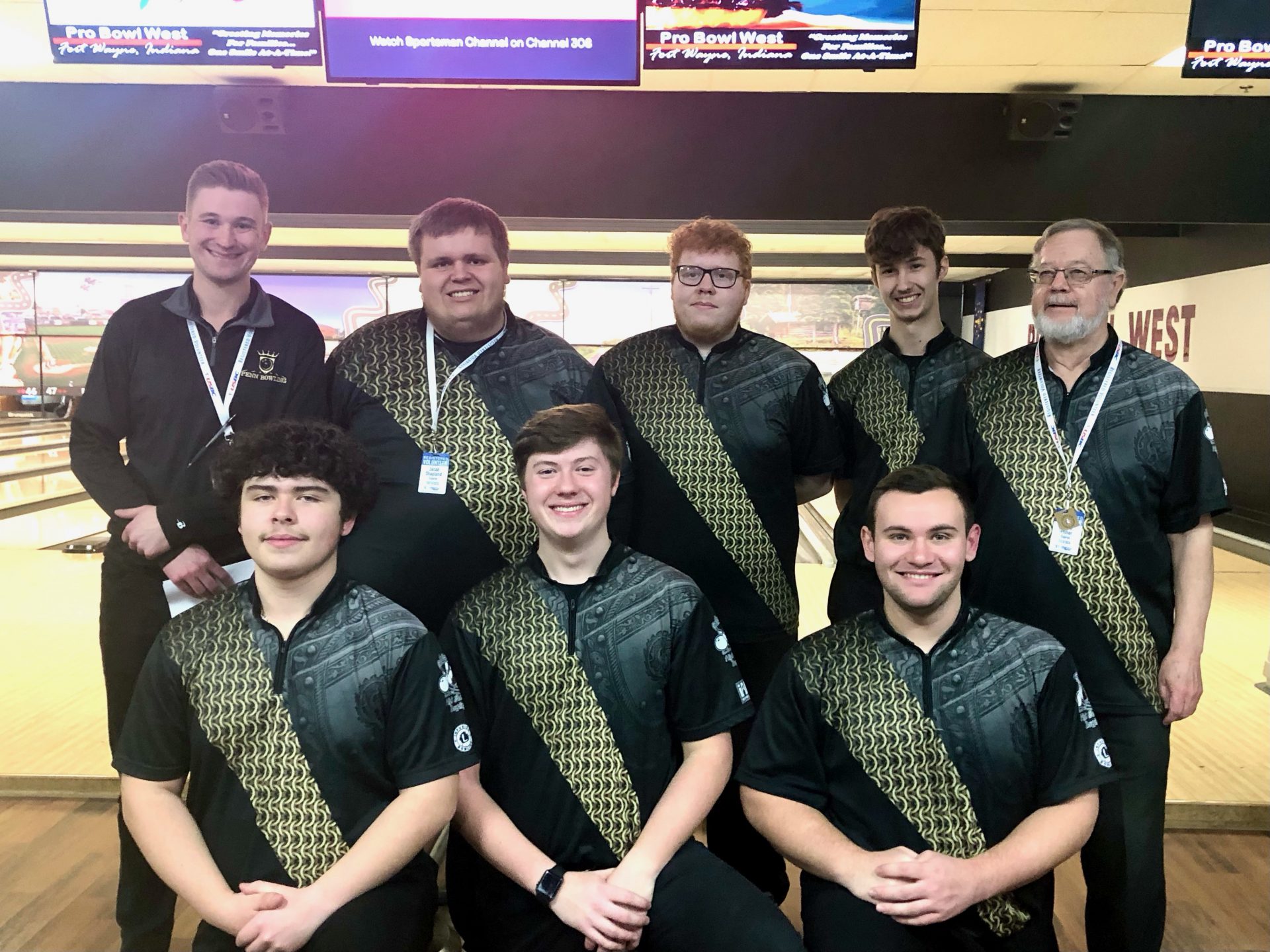 The Penn High School Bowling Team is advancing to the State Finals at the Royal Pin on Saturday, Feb. 11, in Indianapolis. Individuals compete in the morning followed by the team event in the afternoon.
The Kingsmen Bowling Team consists of Nick Adams, Alex Birong, Nathan Brazeau, Aiden McGinnis and Gavin Rzepnicki. The coaches are Tyler Huyavert and Jake Shapeland.
Nick Adams and Gavin Rzepnicki will also compete individually.
Nick Adams, Nathan Brazeau and Gavin Rzepnicki were on the Kingsmen Bowling Team that went to state as Freshmen. They have been bowling together for eight years. The bowling team has had two state appearances in the last four years.