Hockey: Penn turns back Blades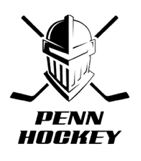 The Penn Hockey Team had its first Crossover Game on Sunday, Oct. 22, vs. the Southwest Michigan Blades.
The Kingsmen started off slow that Sunday morning but quickly woke up.
Ethan Matthews and Nick Morlan fired in goals, and Brian Mullins had a solid shutout in goal.