Hockey: Cocquyt dazzles in goal vs. Carroll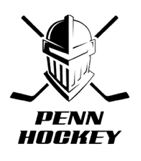 Penn Hockey skated past Fort Wayne Carroll 4-1.
Lucas Cocquyt put on a show in goal for Penn, stopping 15 of 16.
Ethan Matthews, Colson Ganser, Riley Planey and Cade Hurley scored goals for Penn.
Keenan Donze, Carson Plonka, Ethan Matthews, Matt Savage each had 1 assist.