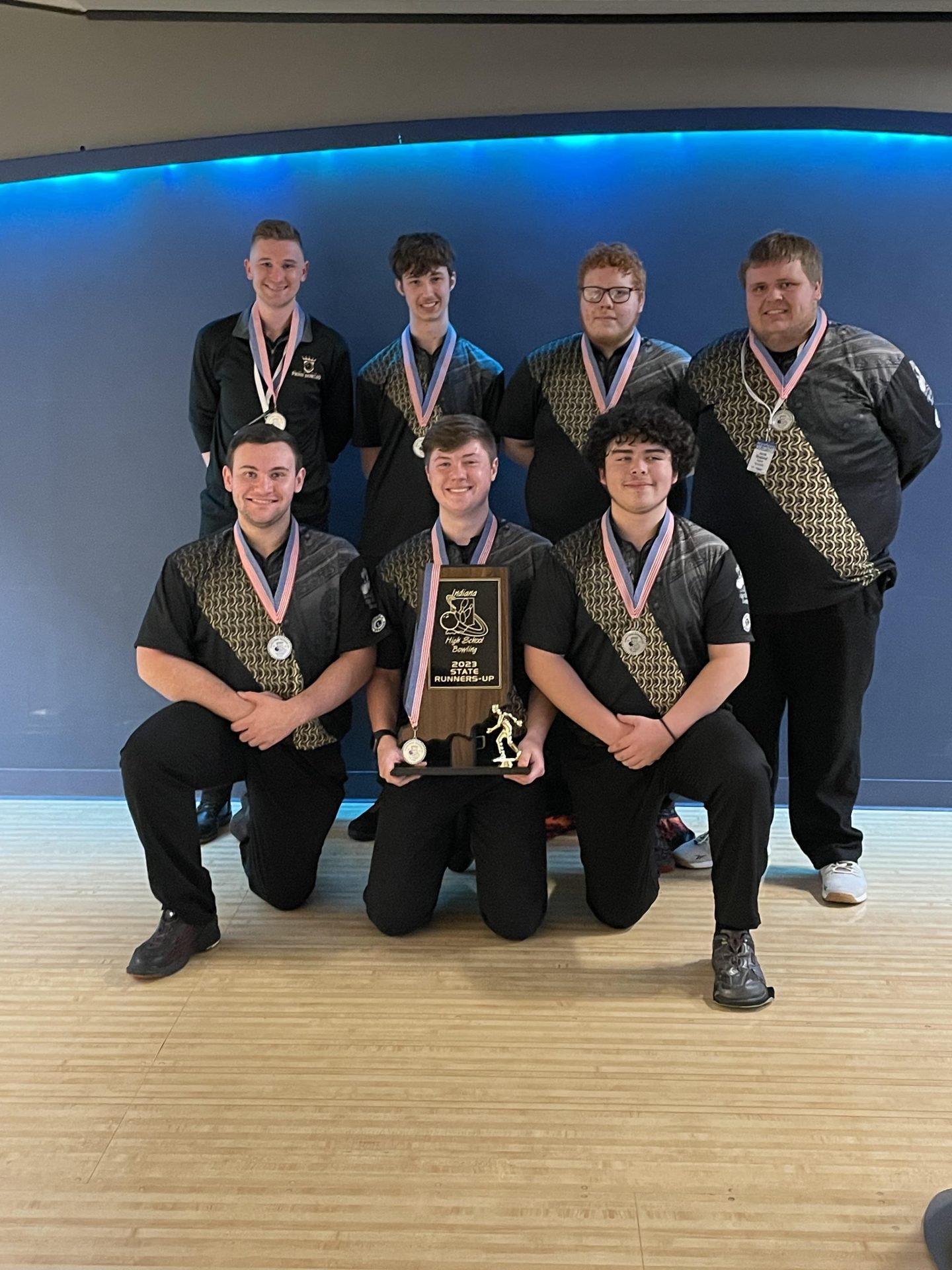 The Penn Boys Bowling Team earned a runner-up finish at the Feb. 11 State Finals at Western Bowl in Indianapolis.
The second place team finish caps off an outstanding season for the team. The Kingsmen were undefeated in their conference, finished third in the Sectional, won the Regional and placed sixth at Semi-State. Four members also advanced to State individually: including Nicholas Adams, Gavin Rzepnicki, Alex Birong and Nathan Brazeau.
Adams finished 14th in the state and Rzepnicki finished 24th.
The State competition consisted of 12 baker games, meaning each bowler does two frames, as it is a team event. The Penn team qualified first in Indy, carrying an average of 197 over 12 games.
The Kingsmen were eventually defeated by Highland High School in the final match, by a score of just 27 pins.
This was the first time the Penn Boys Bowling Team had qualified for state in three years. Coach Tyler Huyavert says he is proud of his team.
"There's no reason we can't go out there and keep up with every single team, if not be leading the whole competition. We have a solid five, we just need to take it one game at a time and give it all we got," Huyavert said.
Coach Jake Shapland agrees.
"I mean, we knew we had a great team all along, they got great chemistry and all get along, we just needed to focus up and get the job done every time we went out there. We can say without a doubt we gave it all we could and at the end of the day we had no regrets," Shapland said.
Team Captain Nathan Brazeau says his team is like a family.
"This has been the best season I've ever had, and it was an honor bowling with each and every one of you guys this year. No matter what happens out there we finish together, we finish as a team, and we finish as a family. We made it all the way here and I wouldn't want to do it with anybody else," Brazeua said.
The team now looks to rebuild ahead of the 2023 season.