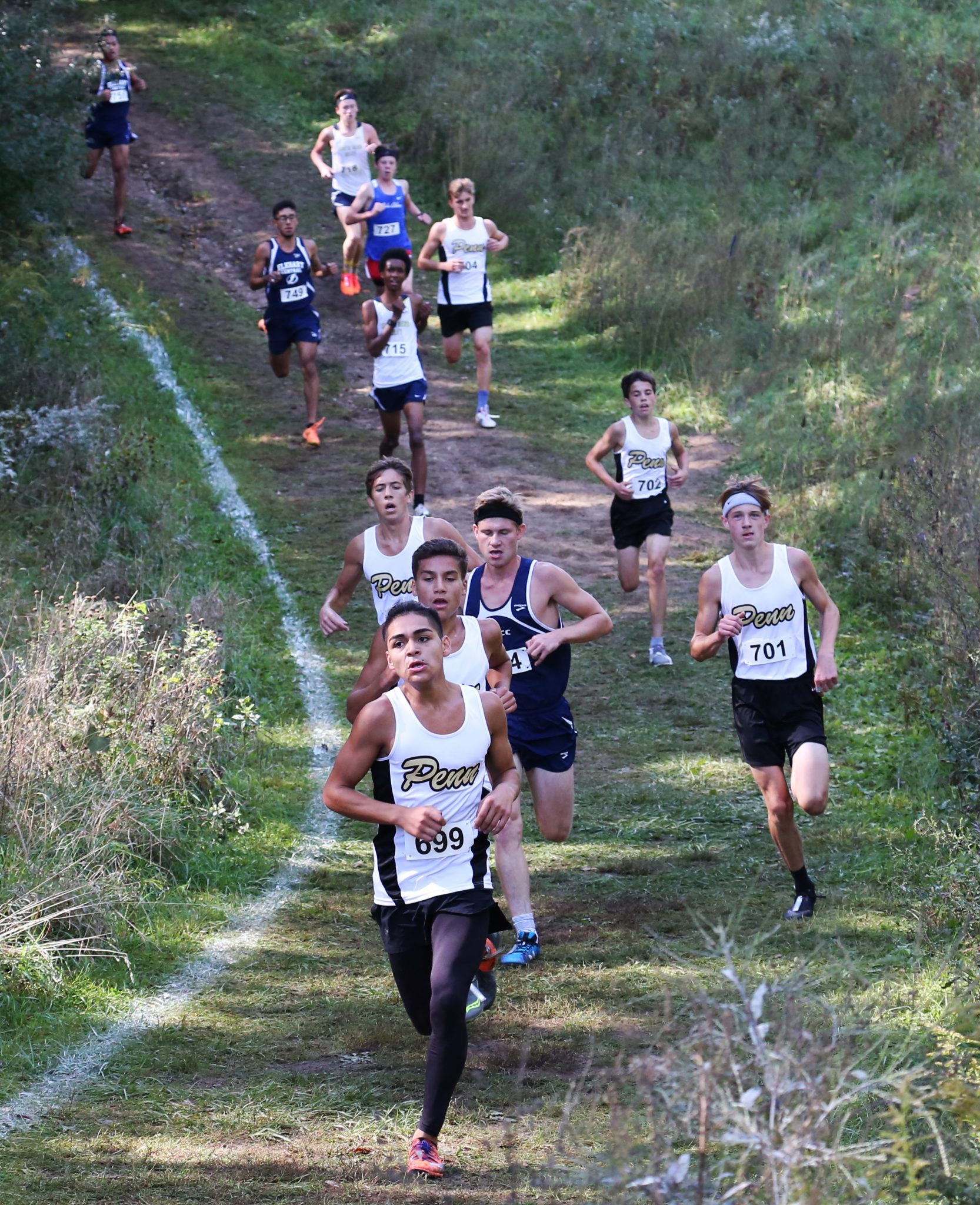 The Penn Kingsmen Cross Country Varsity Team, led by head coach Tom Miller, will be looking to make a statement at the top-ranked Wildcat Classic at Indiana Wesleyan University on Saturday, Sept. 12.
Penn comes in as underdogs, hoping to show the skill that the team holds within the Top 5.
Penn's Top 5 is led by two Juniors: Mariano Retzloff and Carter Kaser, two Senior captains: Ben Boardley and Dillon Pottschmidt, and rounding out the top five is the skilled Sophomore Jason Juarez.
The Wildcat Classic is a top-ranked meet of the season, therefore making it a very crucial meet for the Penn Varsity squad to perform at the higher level early in the season.
Some of the top ranked teams that competed at this meet in 2019 include Fishers, Hamilton Southeastern, Harrison (West Lafayette), Noblesville, Franklin Central, and Lafayette Jefferson. With many other big name teams coming to compete, this does not seem to faze the Penn pack.
Asked about the pack's overall confidence and competitiveness coming into this meet, Retzloff stated, "I think the team is very competitive and eager to race this Saturday, I am excited to see how we do and very confident that we will race very well as a team."
Boardley said that the Kingsmen are eager for the challenge.
"We have a very competitive team culture and I know we are going to carry that into this weekend as we compete against and try to beat some of the top teams in the state," Boardley said.
It's apparent that this Penn pack is ready to compete and show off the true potential the team has. Penn is embracing an underdog's determination, giving them the ultimate confidence coming into this meet ready to win.
To put the competition into a better perspective, the Top 5 finishing times from last year come in at: 15:38.3, 15:38.7, 15:50.8, 15:57.5, and 16:00.6.
The Wildcat Classic takes place on very flat terrain and little turns, so the race is one of the fastest in the state.
The Penn XC team has only competed in two meets this season. The first being the Penn Invite and second being the Manchester Invitational. With this in mind, this Saturday Penn's varsity squad is ready to assert themselves as a top team in the state early in the season, and continues to have confidence in pushing themselves to the top as the season progresses.