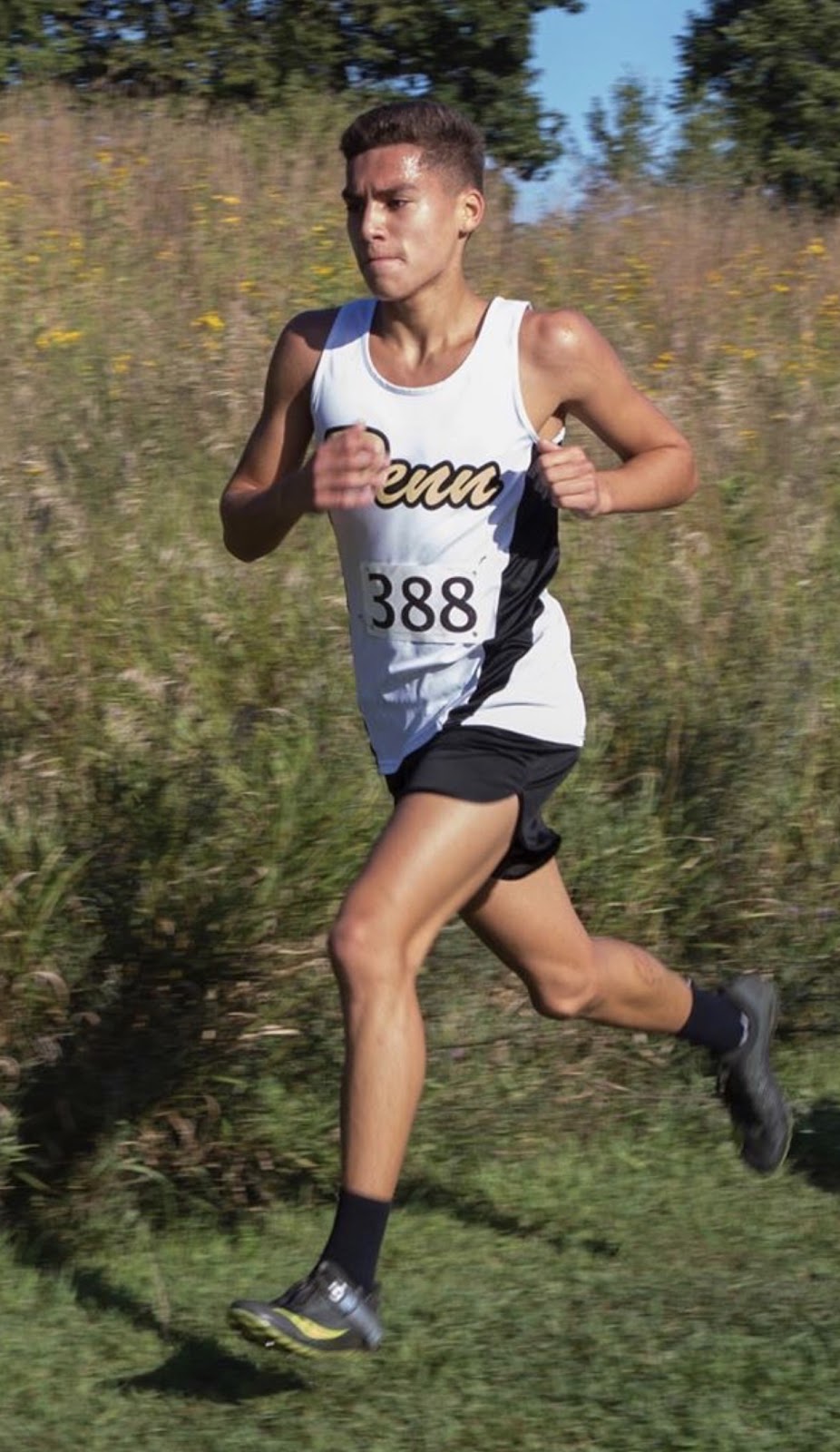 The Penn Boys Cross Country Team raced to a first-place finish this past weekend at the Manchester Invitational. The Girls Cross Country Team was split between two meets, with 12 of the girls racing at the elite Marion Invite (placing eighth) and the rest of the team competing at the Manchester Invitational (placing ninth).
The Boys Cross Country Team placed first at Manchester with a winning score of 26. They were followed by East Noble (139), Morgan Township (149), Culver Academies (170), and Western (172). The fivers scorers for the team all placed within the top 10: 2. Mariano Retzloff led the Kingsmen with a time of 16:28, 3. Carter Kaser finishing in 16:32, 5. Ben Boardley with a time of 16:59, 7. Jason Juarez completing the course in 17:09, and 9. Joshua Temeles running a 17:15.
The Girls Varsity Team that raced at Manchester finished in ninth place with a score of 207. Coach Clements commented, saying, "At Manchester, Varsity Black gave a stellar performance… with many of the runners experiencing their first varsity race ever.  Between the Varsity and JV races at Manchester, the ladies impressed with seven all-time PRs and four additional Season Bests."
The 12 runners from the Girls Cross Country Team that traveled to compete at the Marion Invite also had a weekend filled with personal bests! They ran against 11 of the top 25 teams in the state. The team placed eighth beating some of their toughest competitors, No. 12 Homestead, No. 18 Cardinal Ritter, No. 23 Chesterton, and No. 24 New Palestine. Senior Brooke Neal led the way for the Kingsmen finishing in 15th place. She ran the seventh fastest time in school history, 18:49.6, a personal record. Another runner who shined at the invitational was Sophomore Morgan Gannon. She placed 39th and also ran a personal best with a time of 19:41.