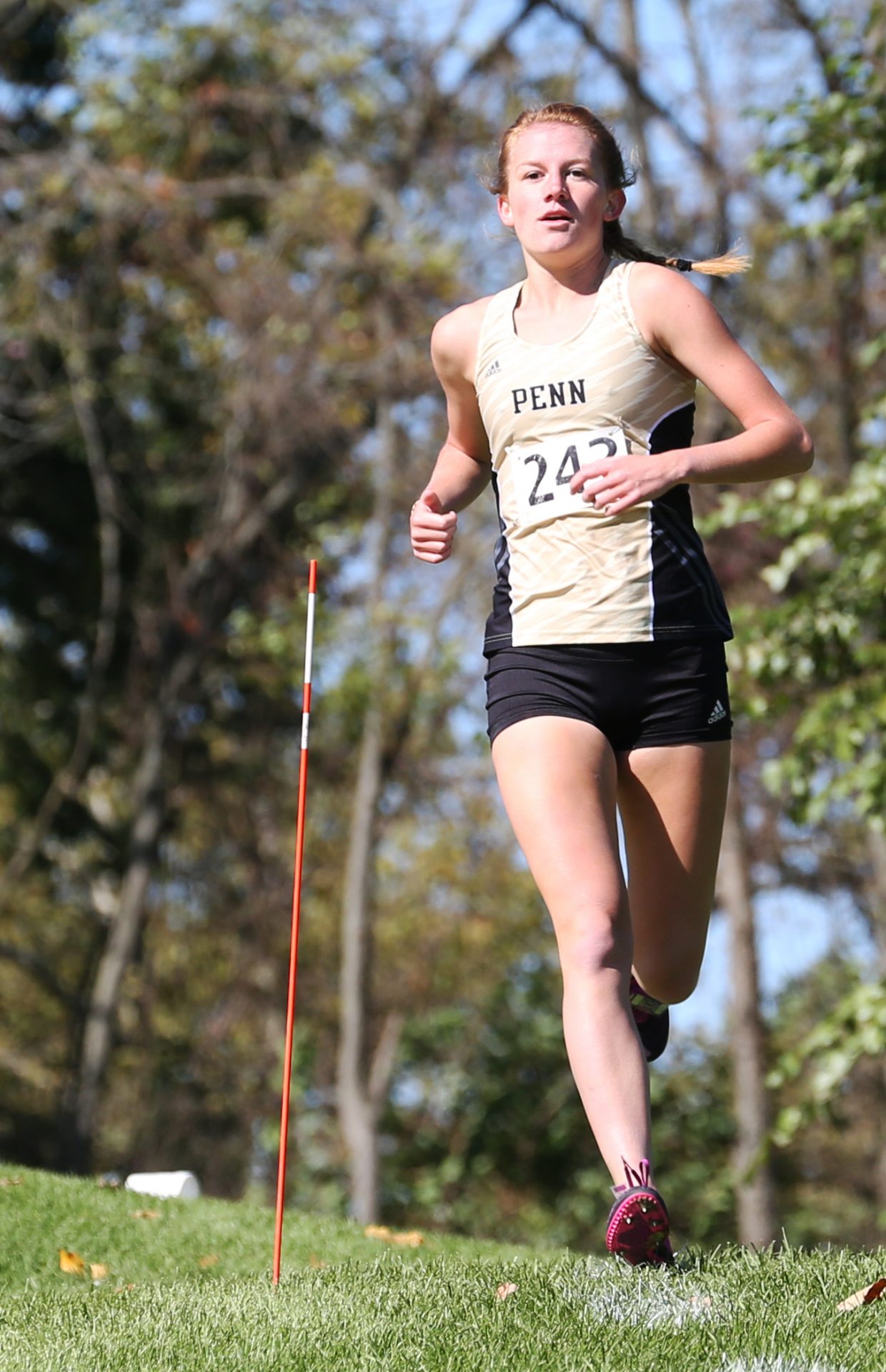 Penn's Brooke Neal was named the Northern Indiana Conference Most Valuable Player in Cross Country for the 2019 season. Neal placed first overall in the NIC meet and led the Kingsmen to the league championship.
Penn Girls Cross Country Coach Michael Clements and Penn Boys Cross Country Coach Tom Miller were named the NIC Coaches of the Year.
The Penn Girls Varsity Cross Country Team had six runners claim spots on the NIC All-Conference first and second teams. Neal was placed on the NIC All-Conference First Team. Penn's Mackenzie Holland, Morgan Gannon and Aislynn Alkire were also first-team All-NIC.  Reagan Hoke and Nicole Marshall were named second team All-NIC.
Mariano Retzloff, Carter Kaser, and Ben Boardley took spots on the NIC Boys Cross Country first Team. Joshua Temeles, Josiah Railton and Jason Juarez earned places on the NIC second Team. Kohl Fox received a NIC Honorable Mention.