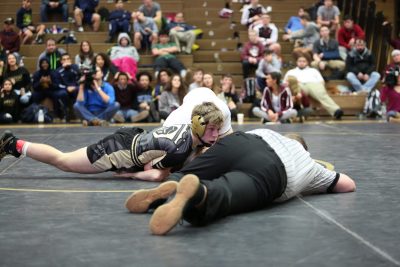 Penn High's Wrestling season ended at the State Championships in Indianapolis on Friday, Feb. 16.
The Kingsmen qualified six wrestlers for the State Finals – Vince Sparrow (120), Tanner DeMien (126), Logan Hill (132), Preston Risner (138), Max Chaffee (182) and Rockne Hurley (195).
Each of the Penn Wrestlers was defeated in the first round.